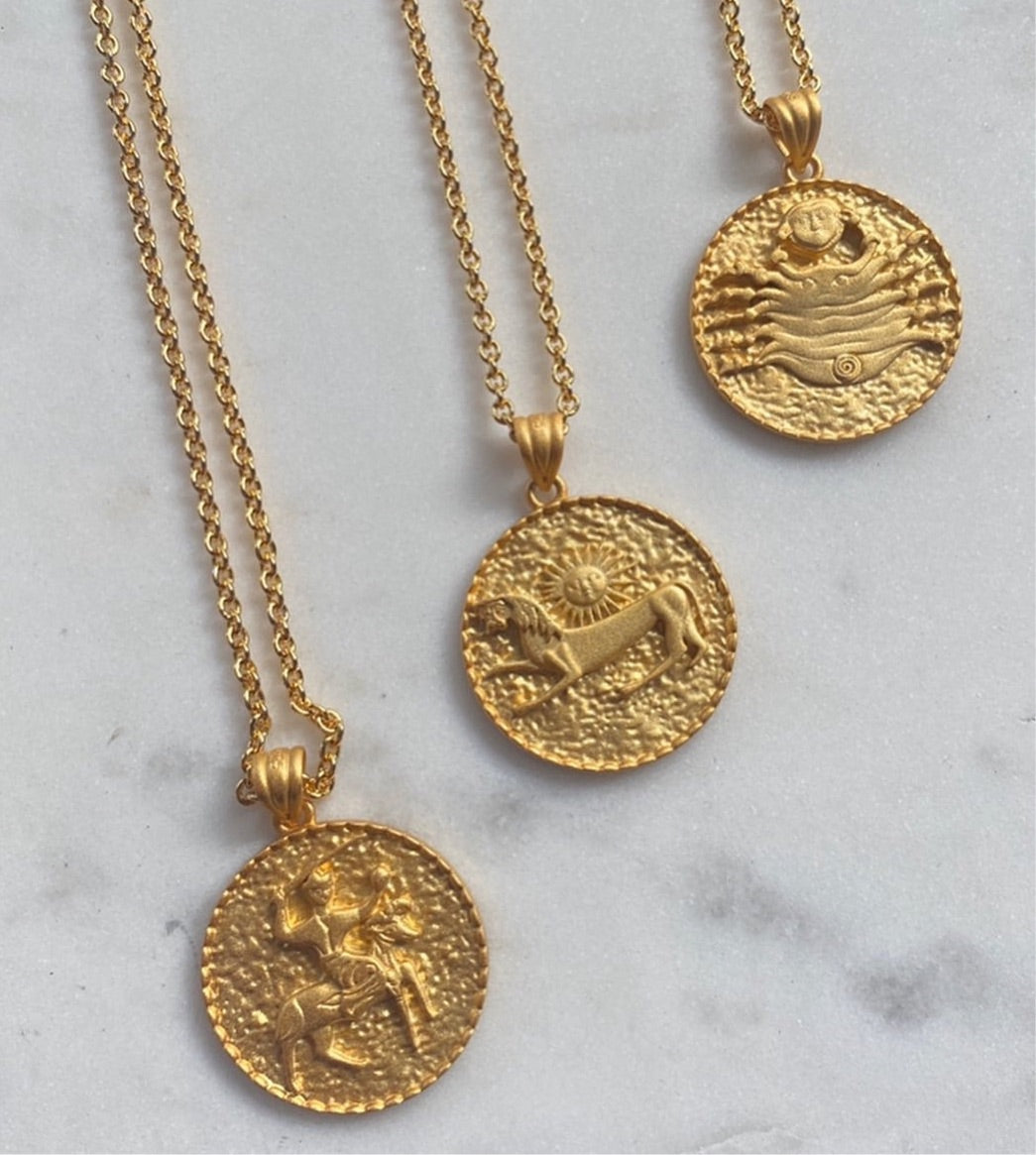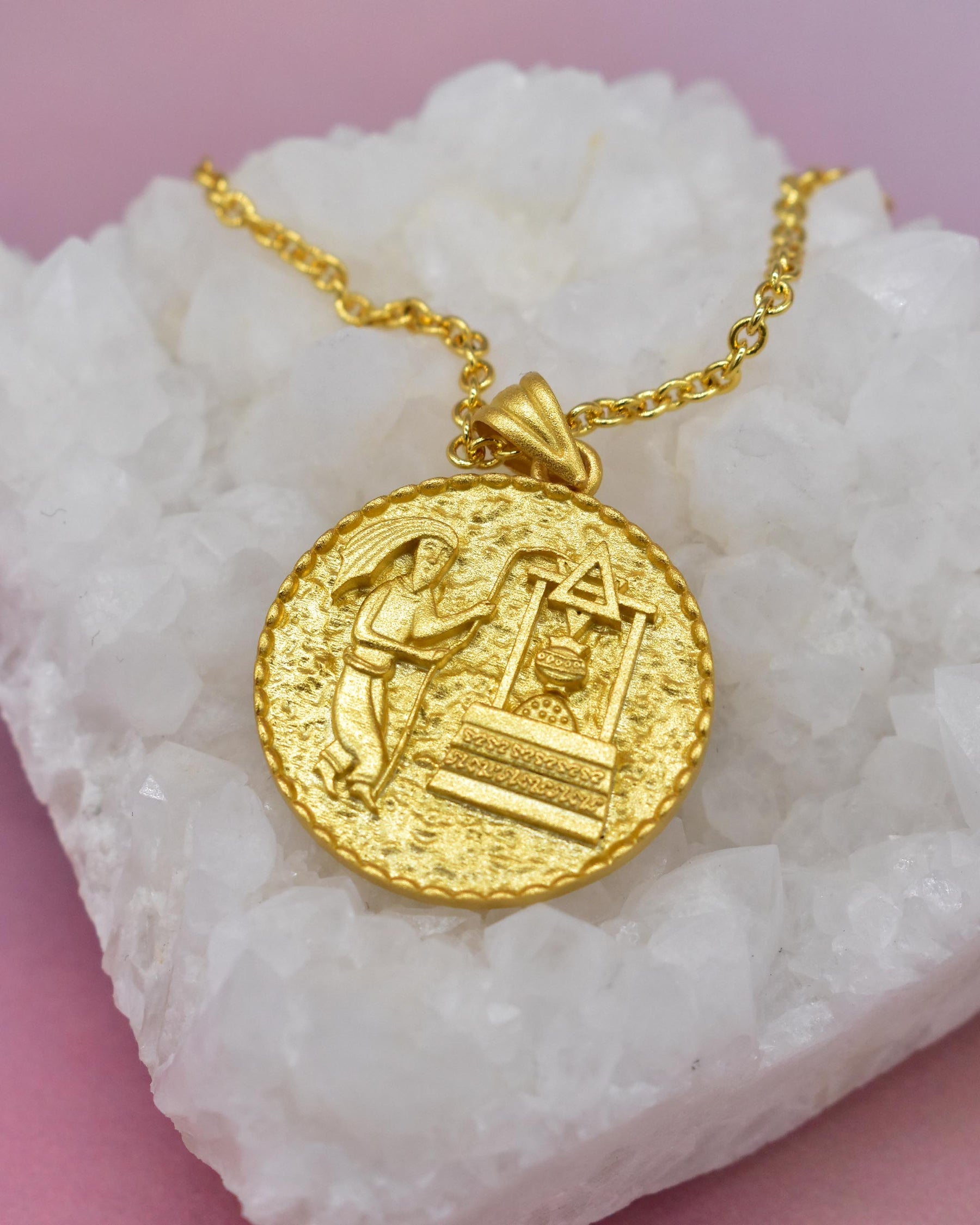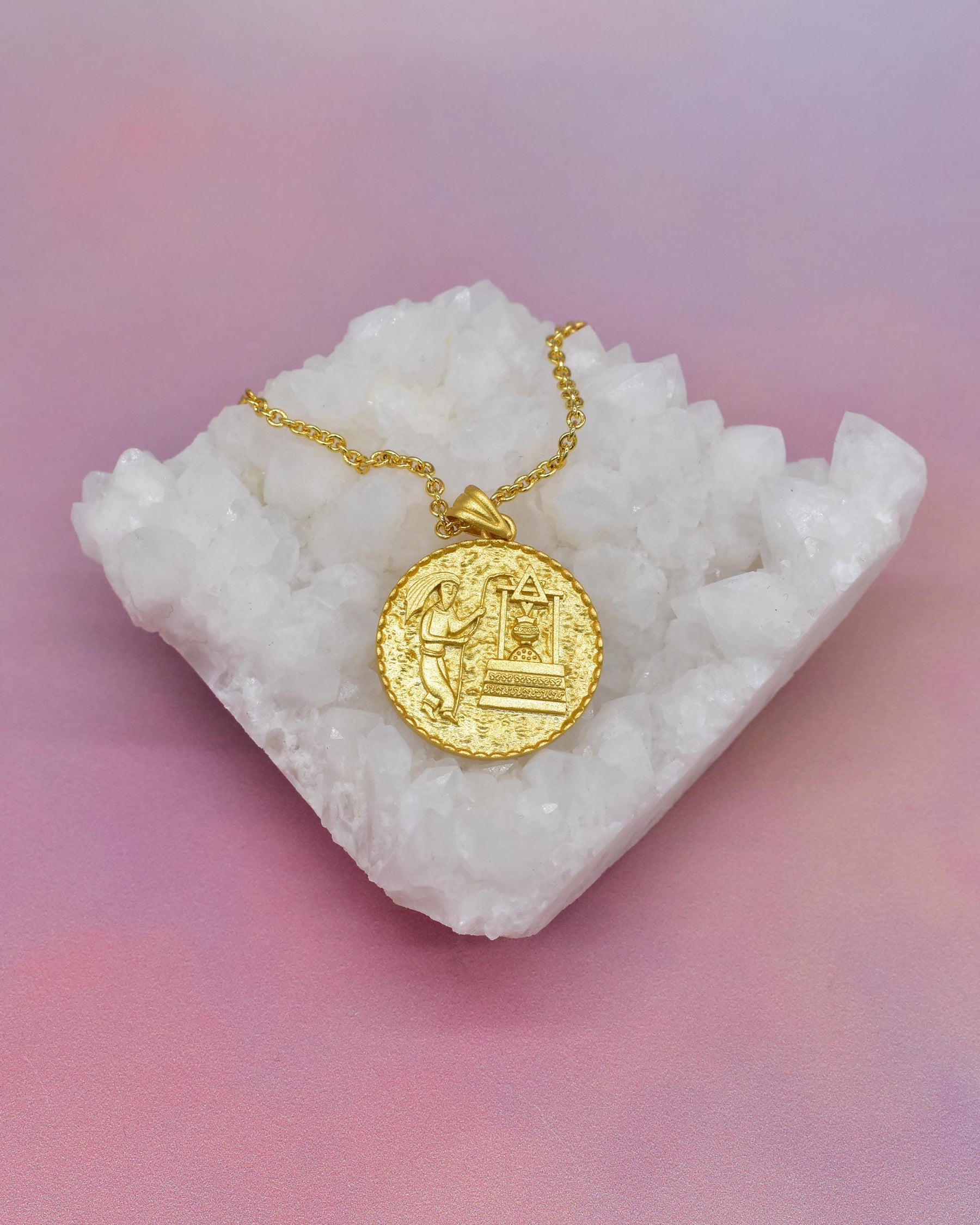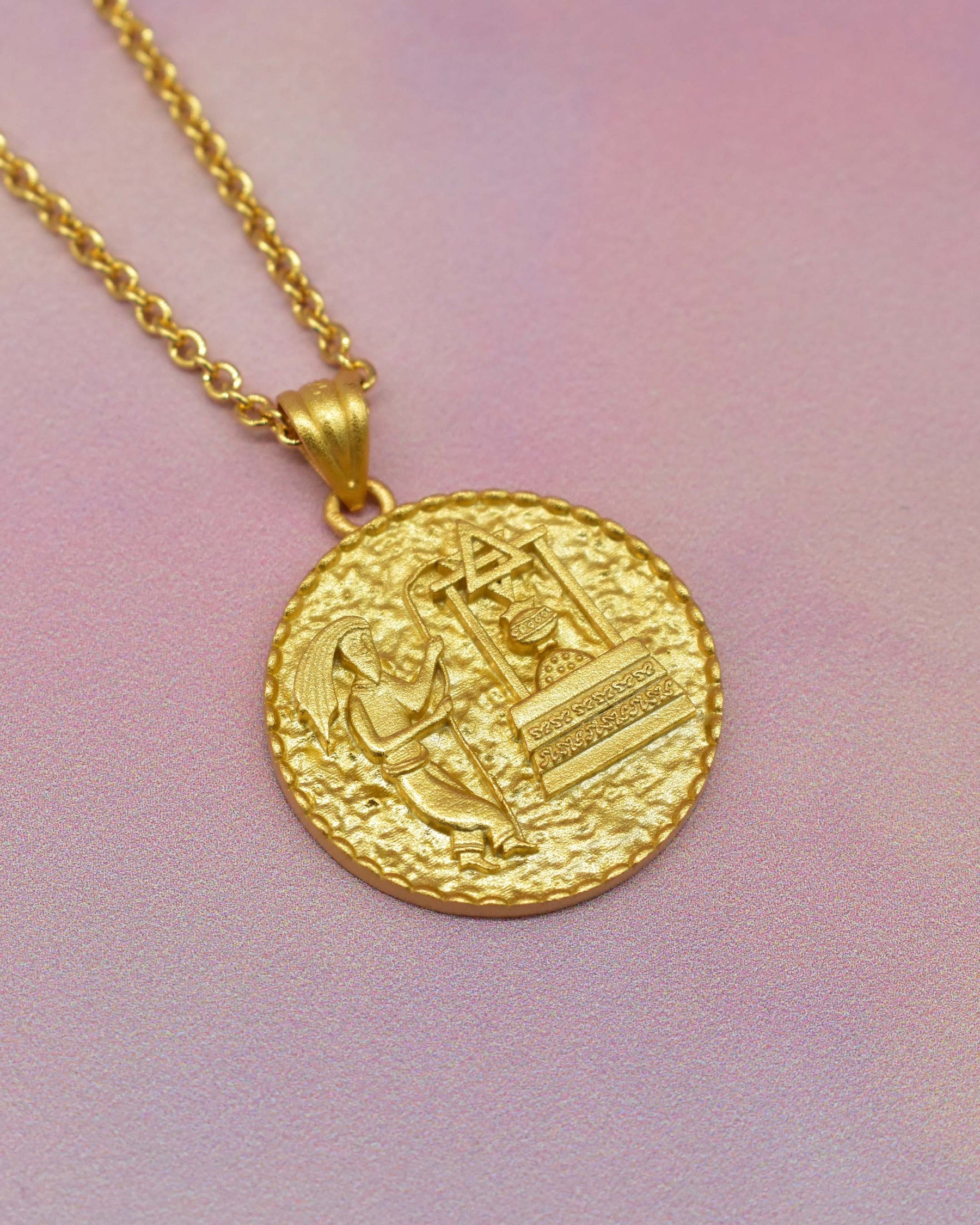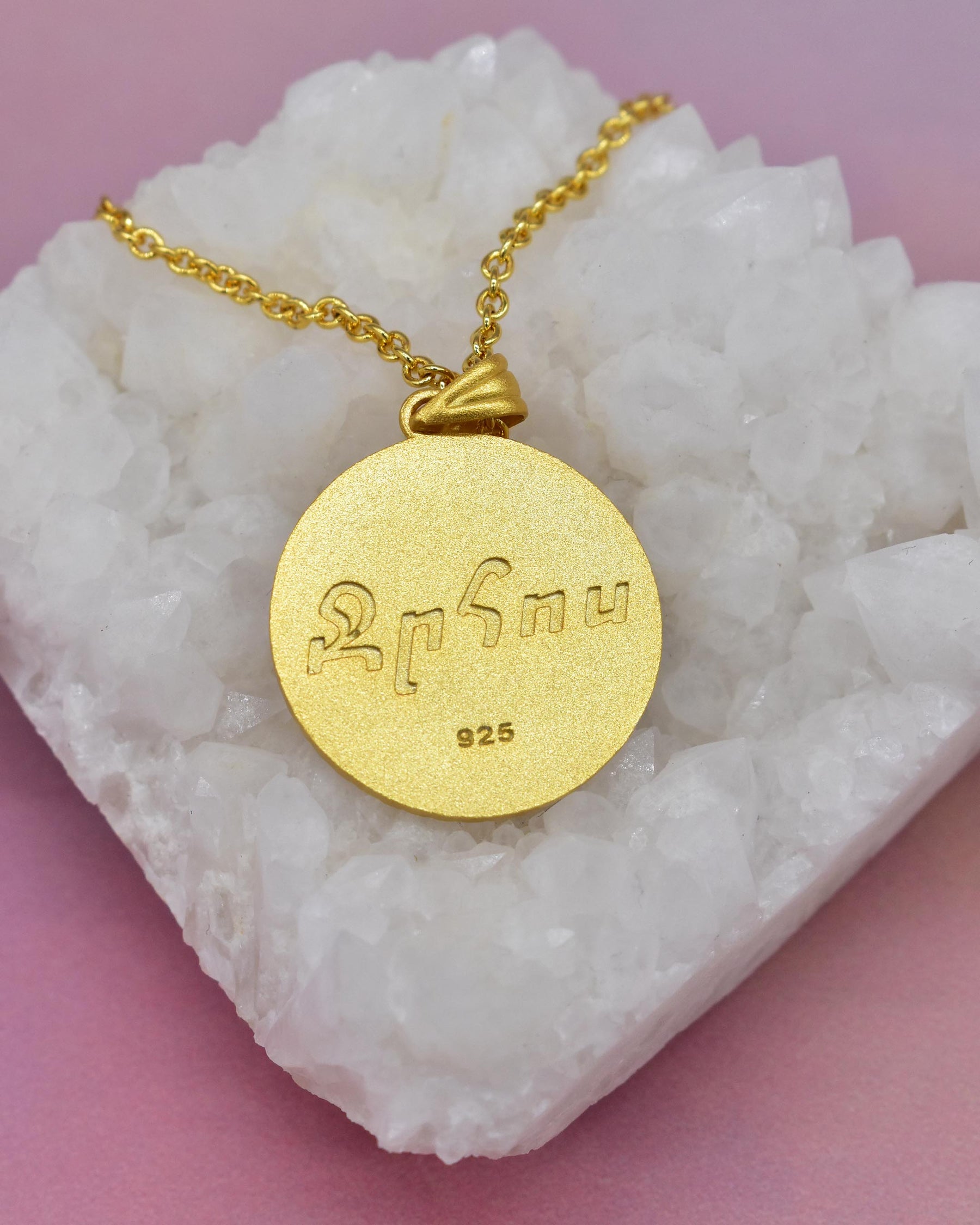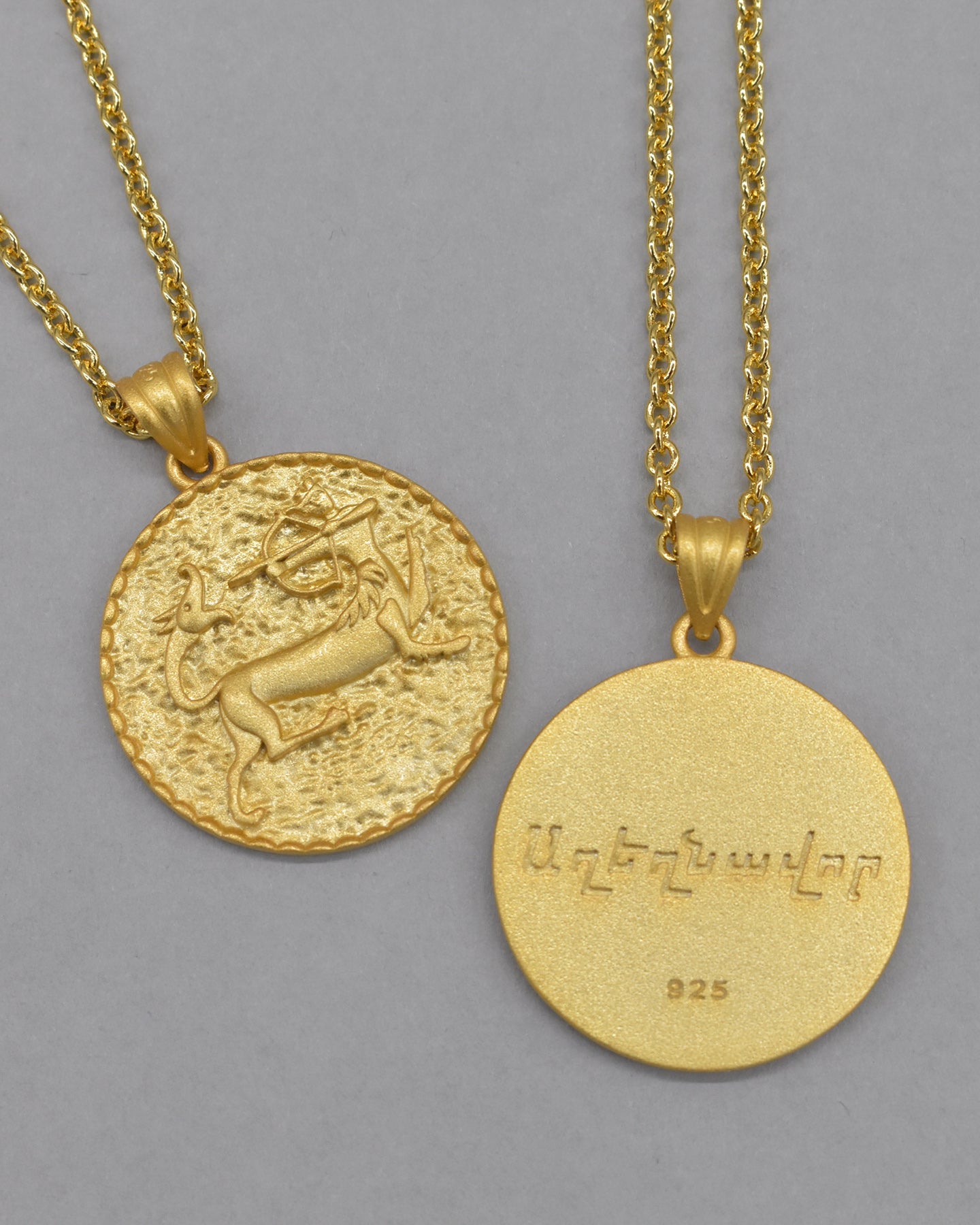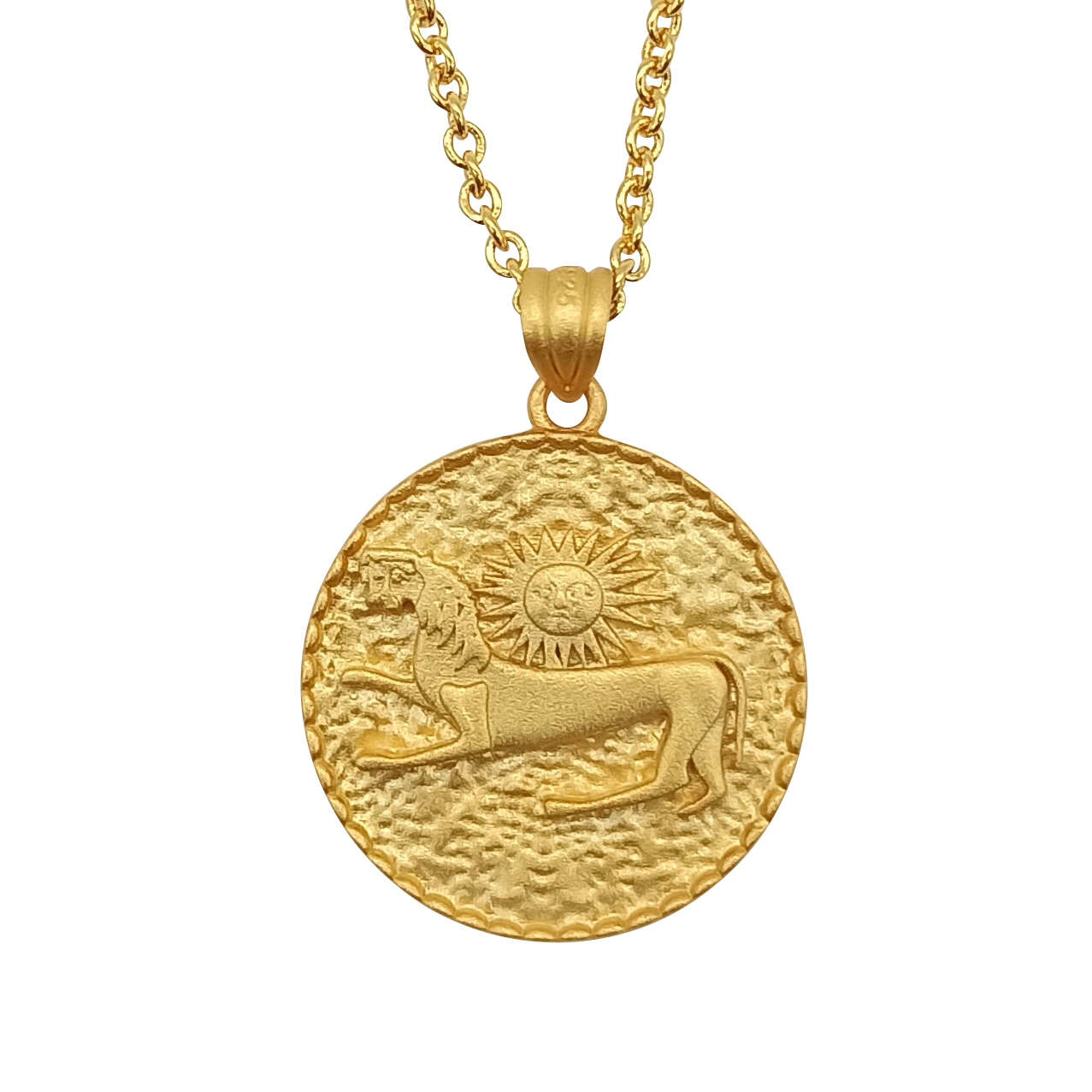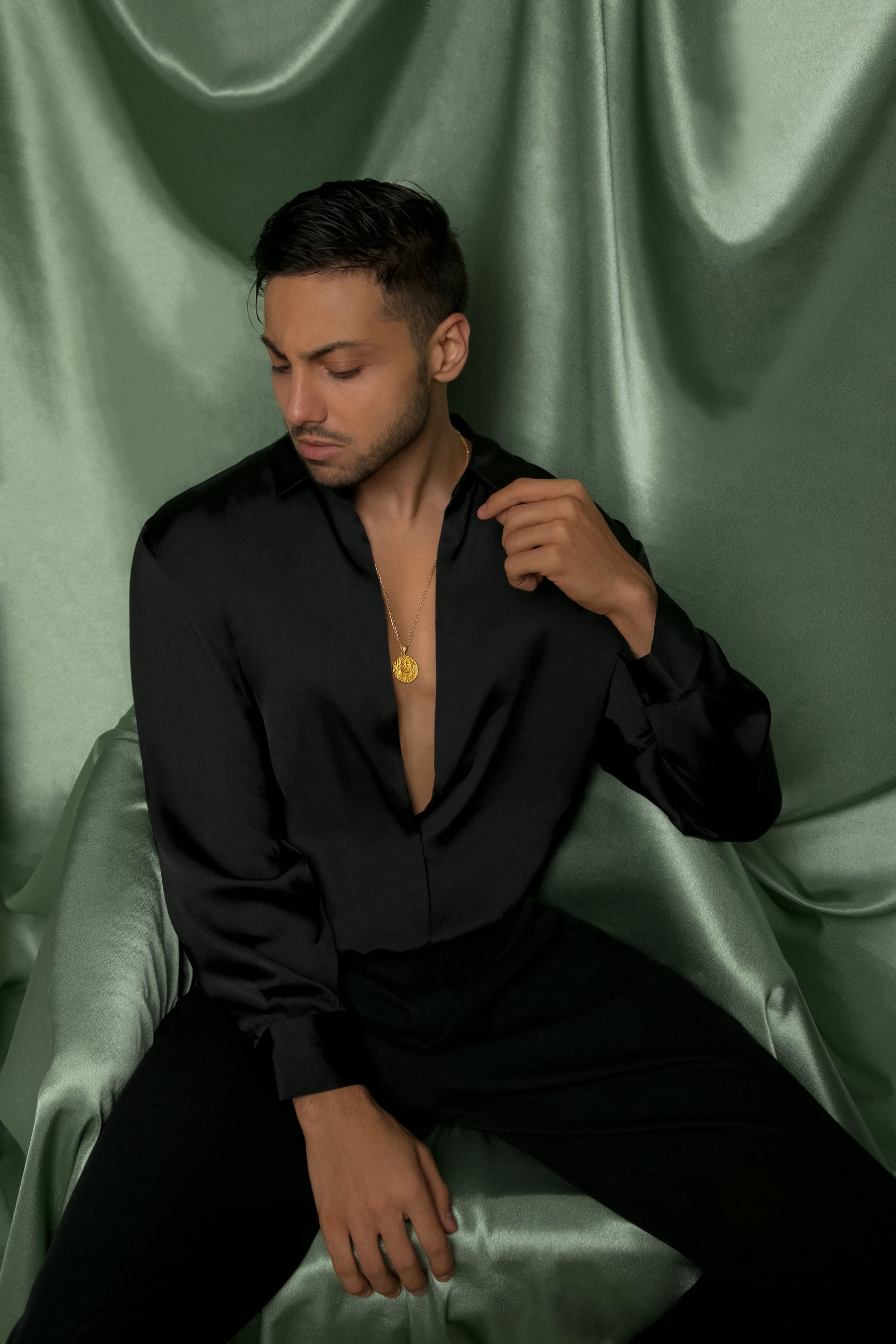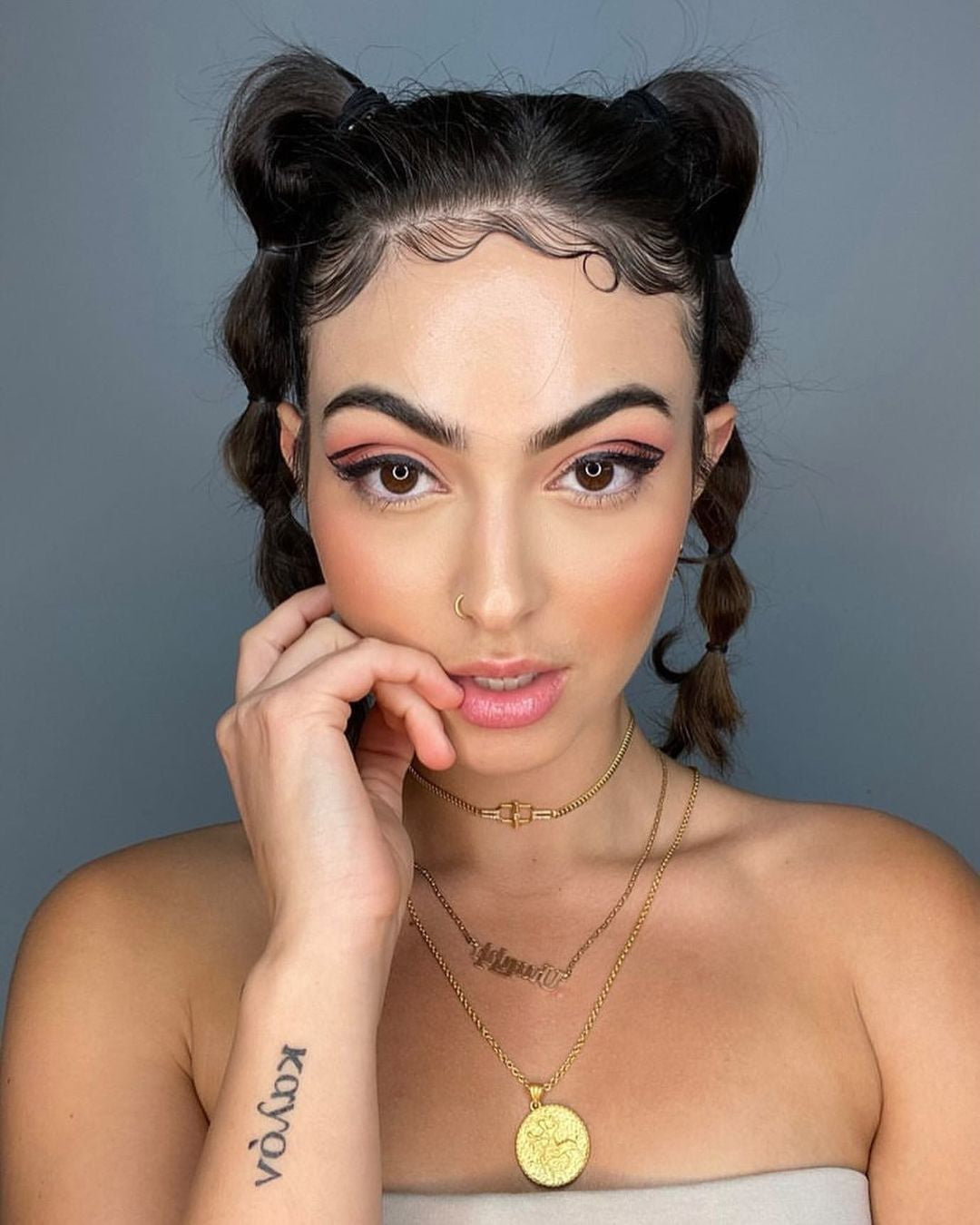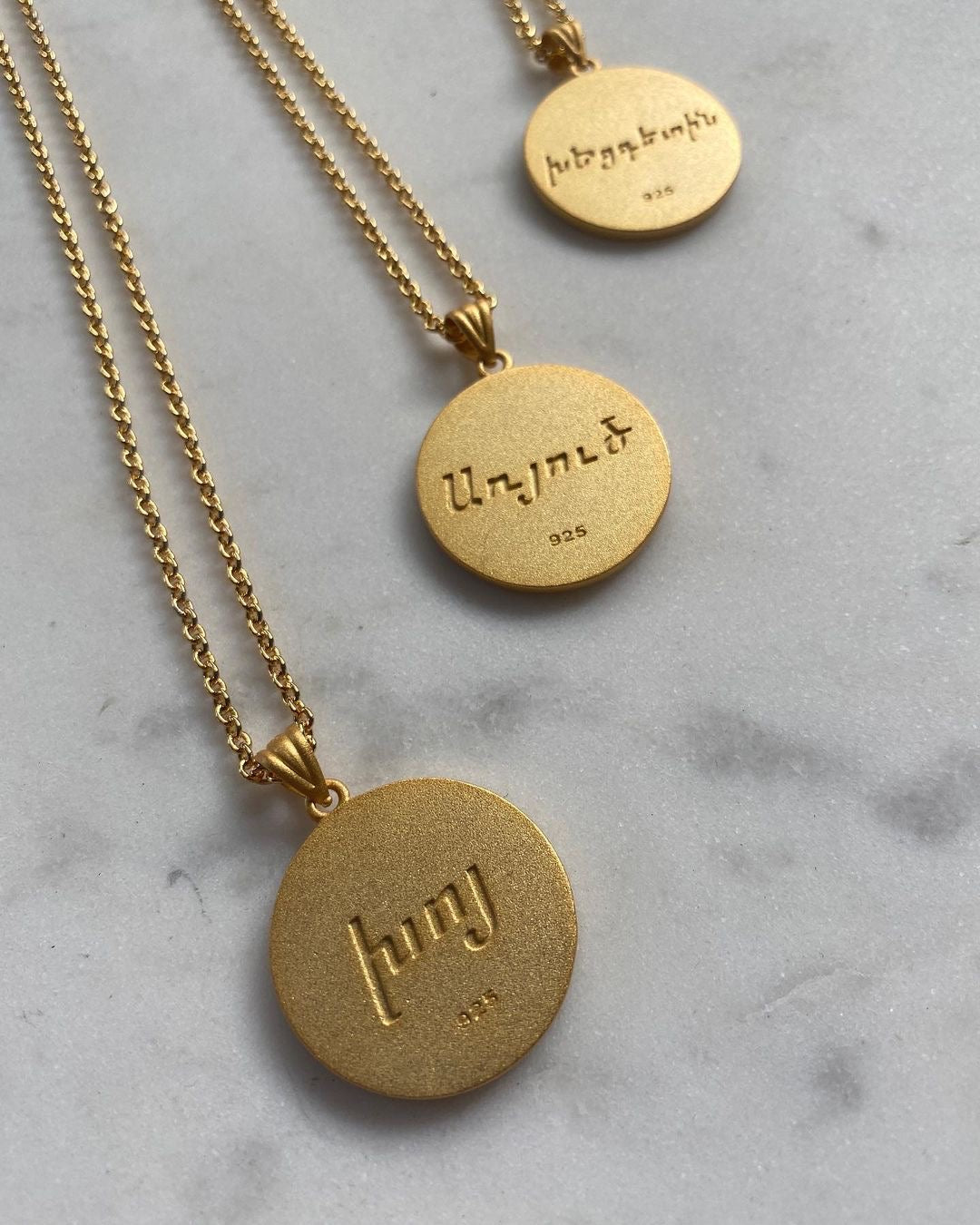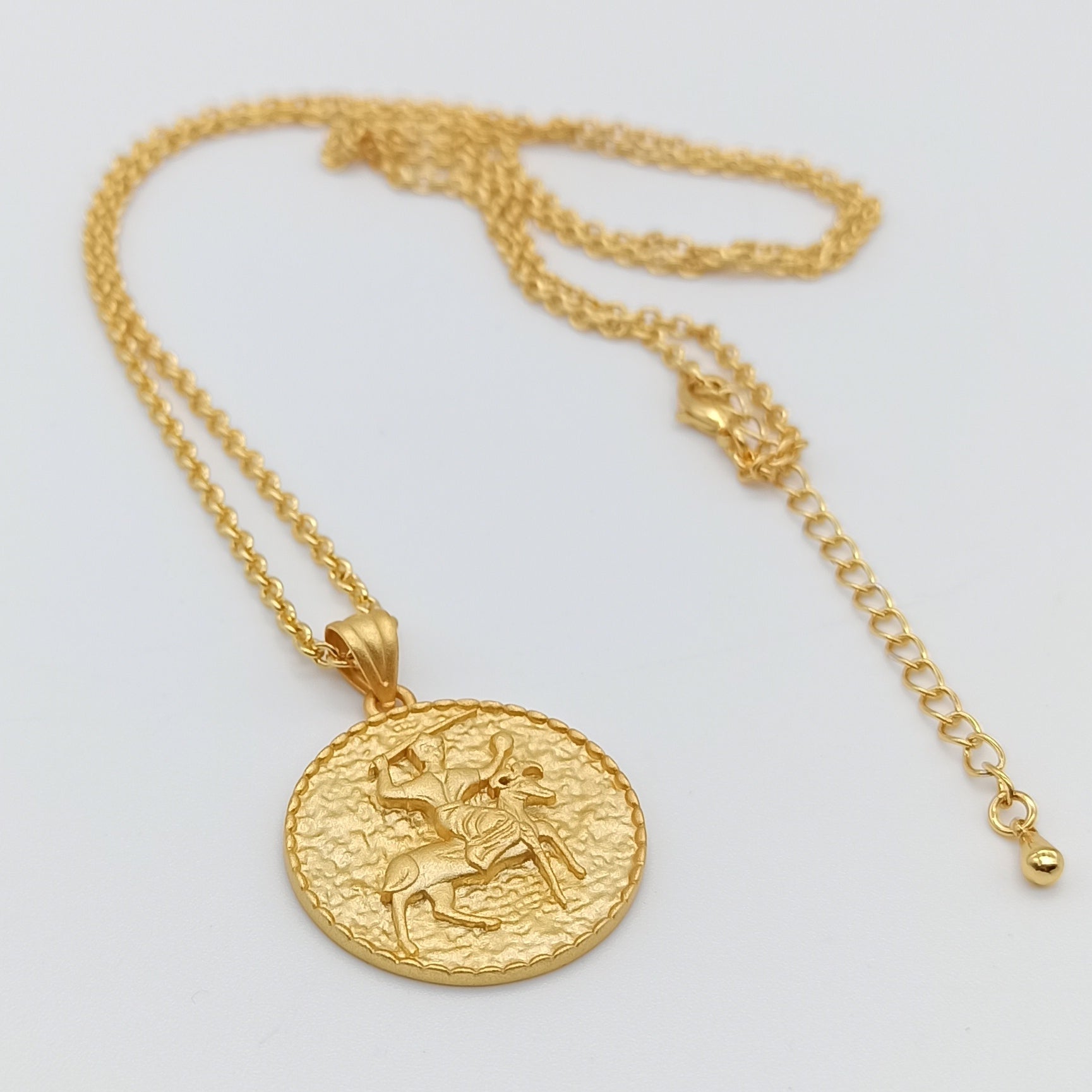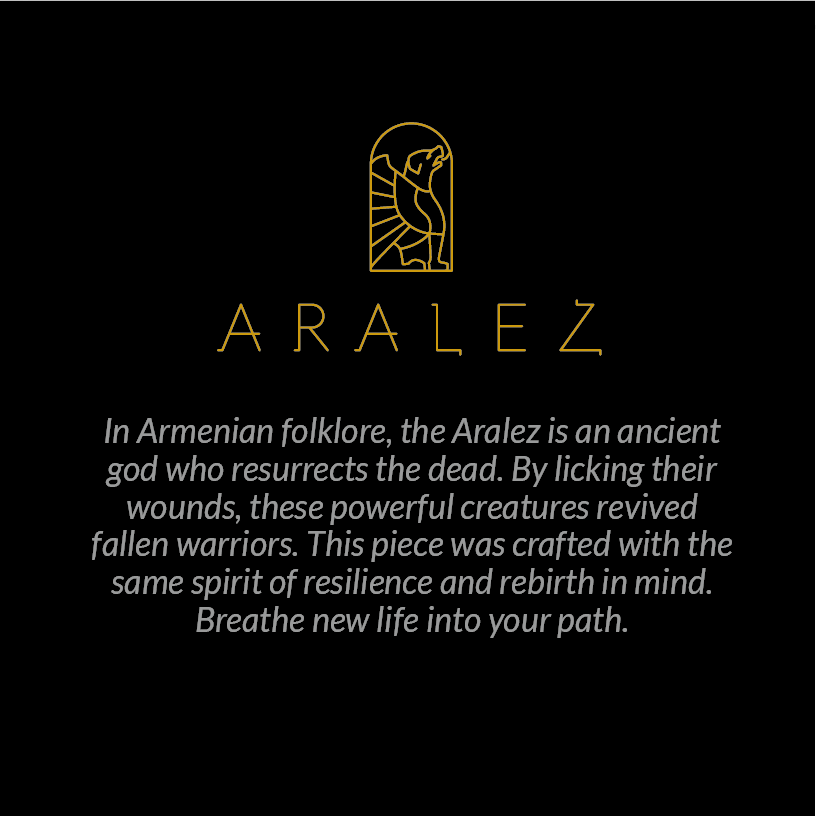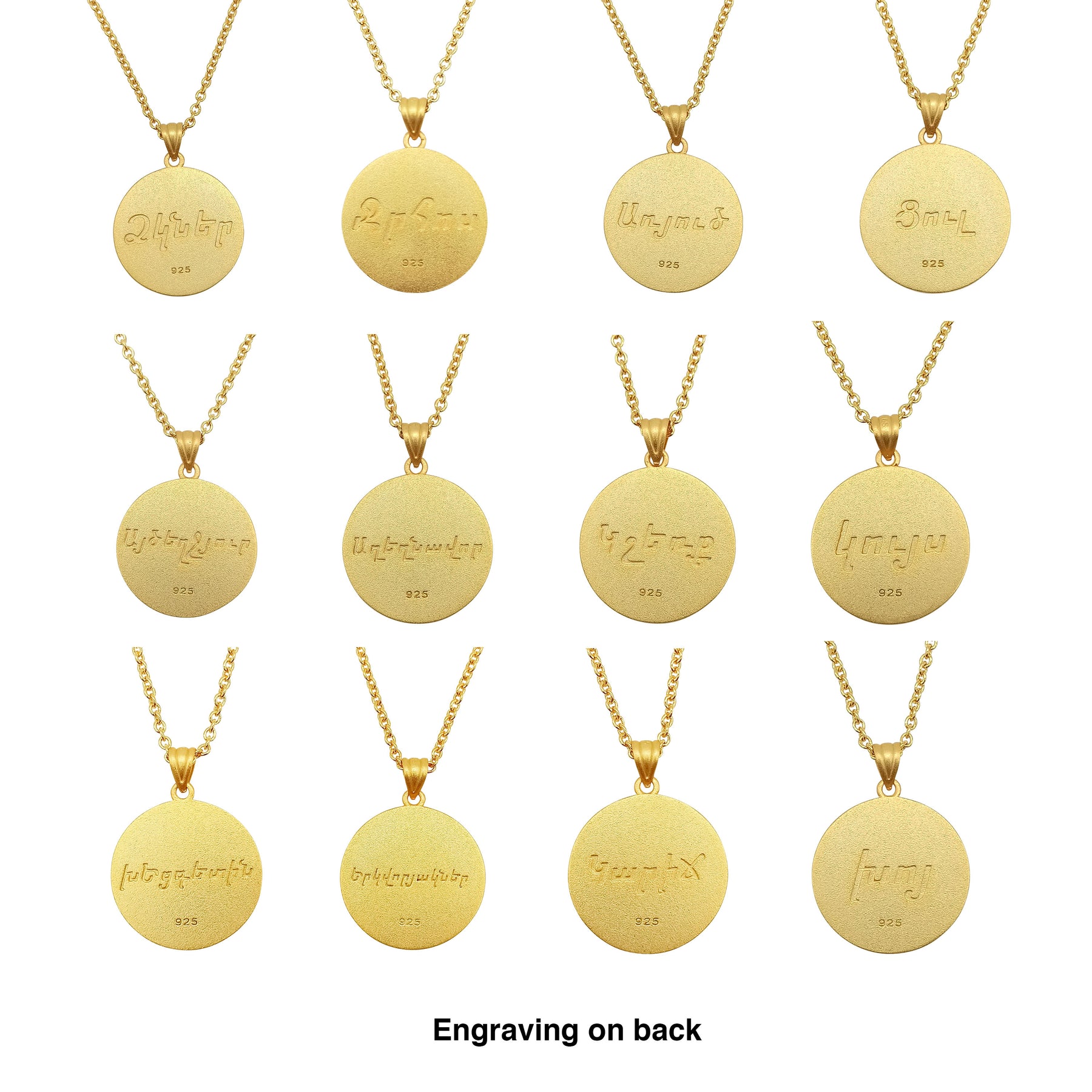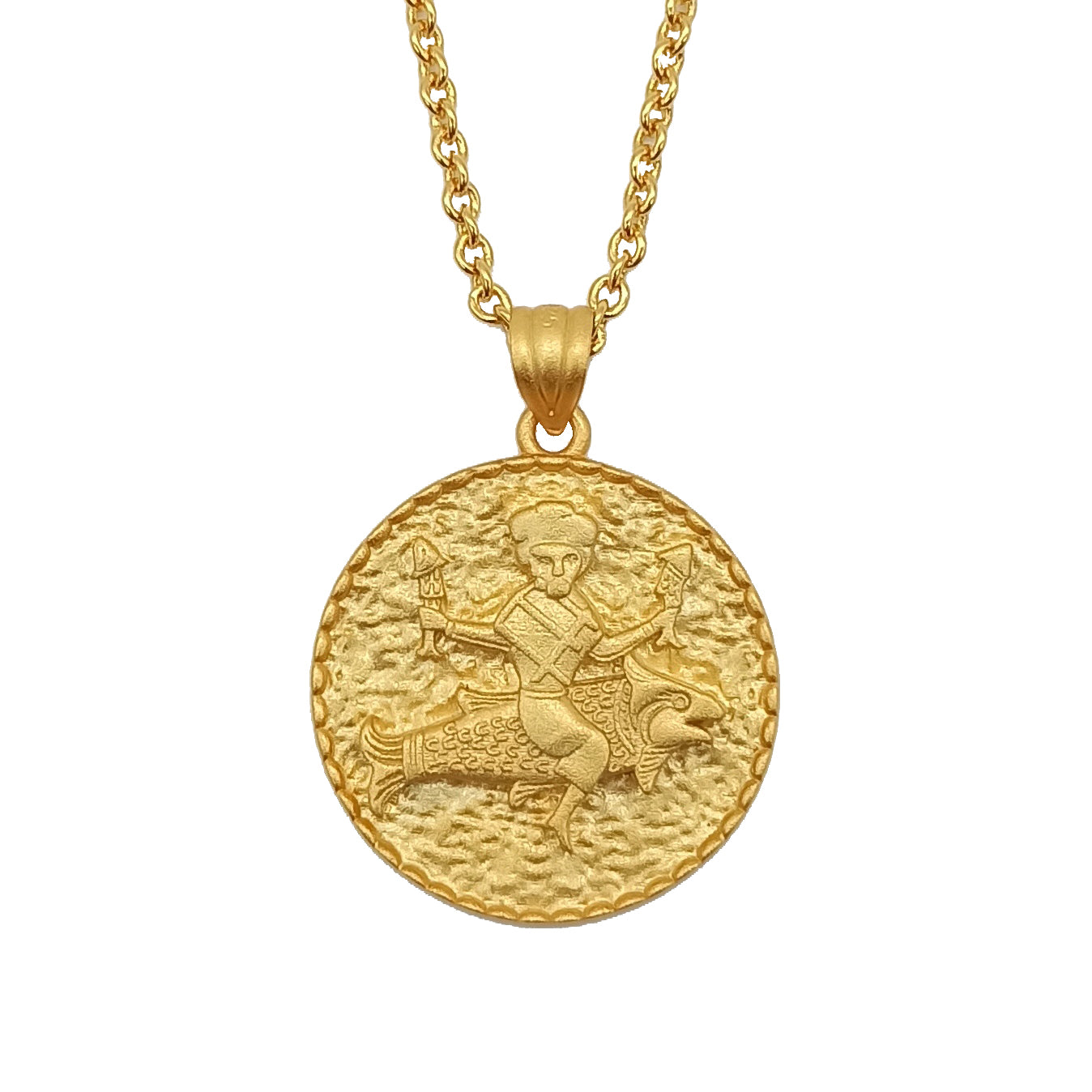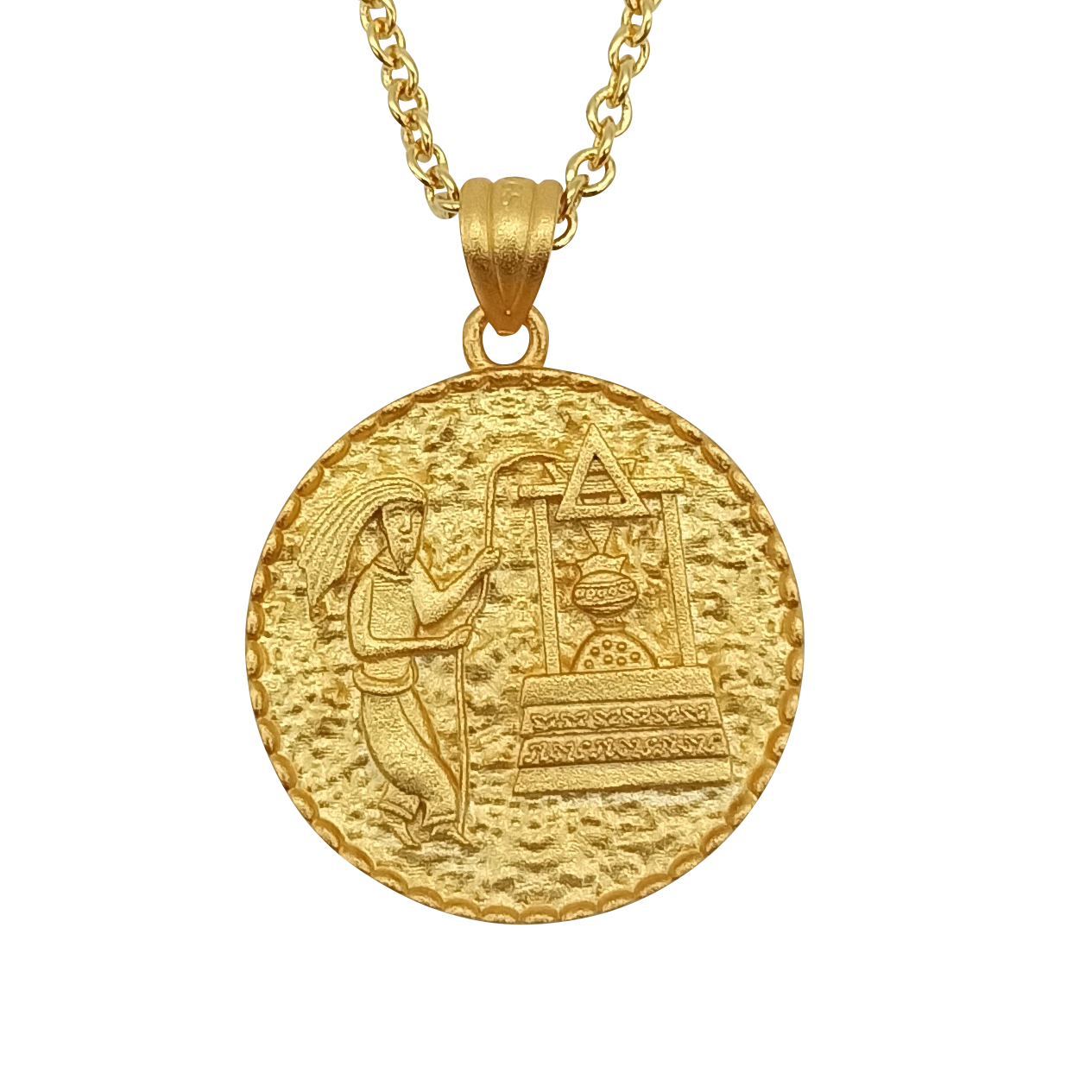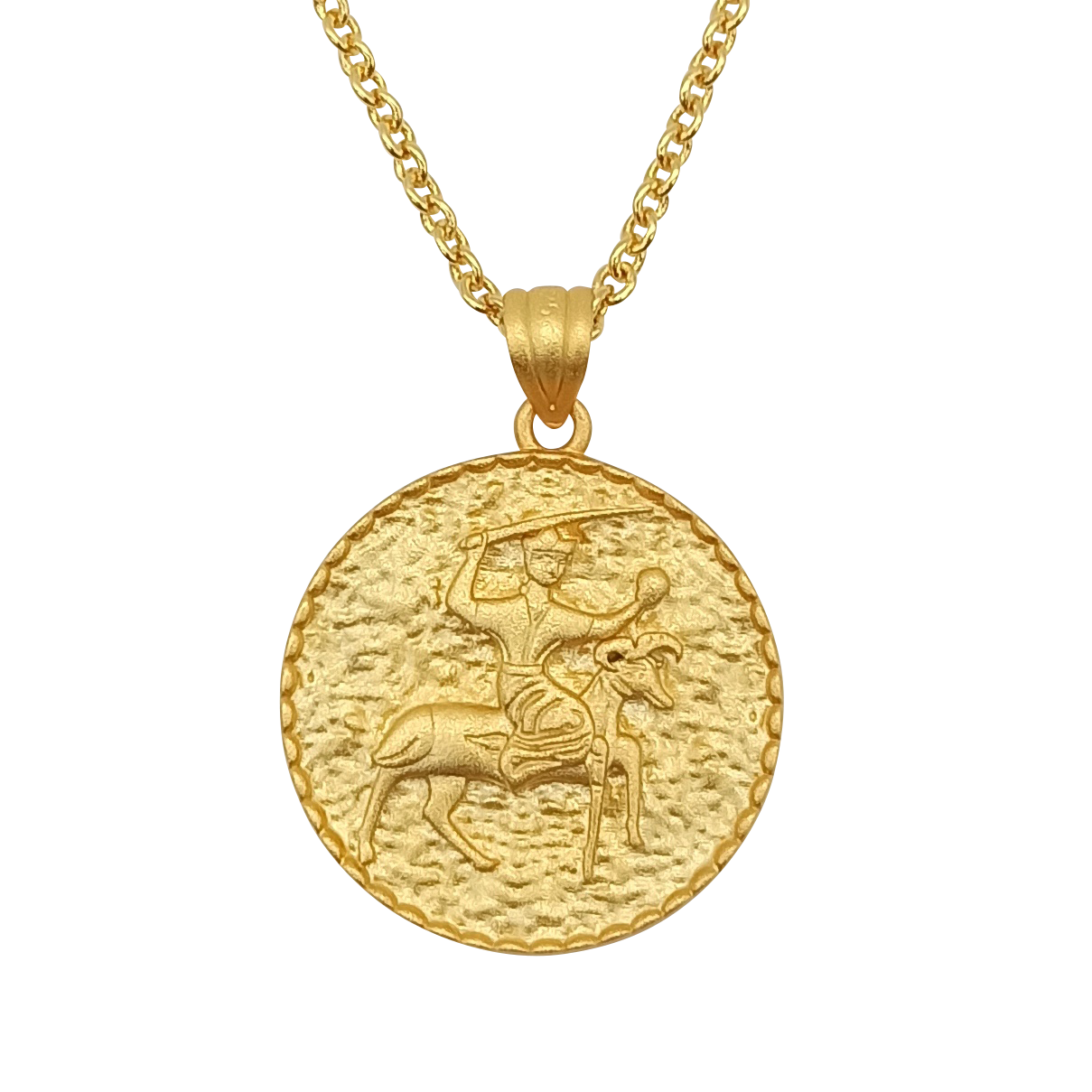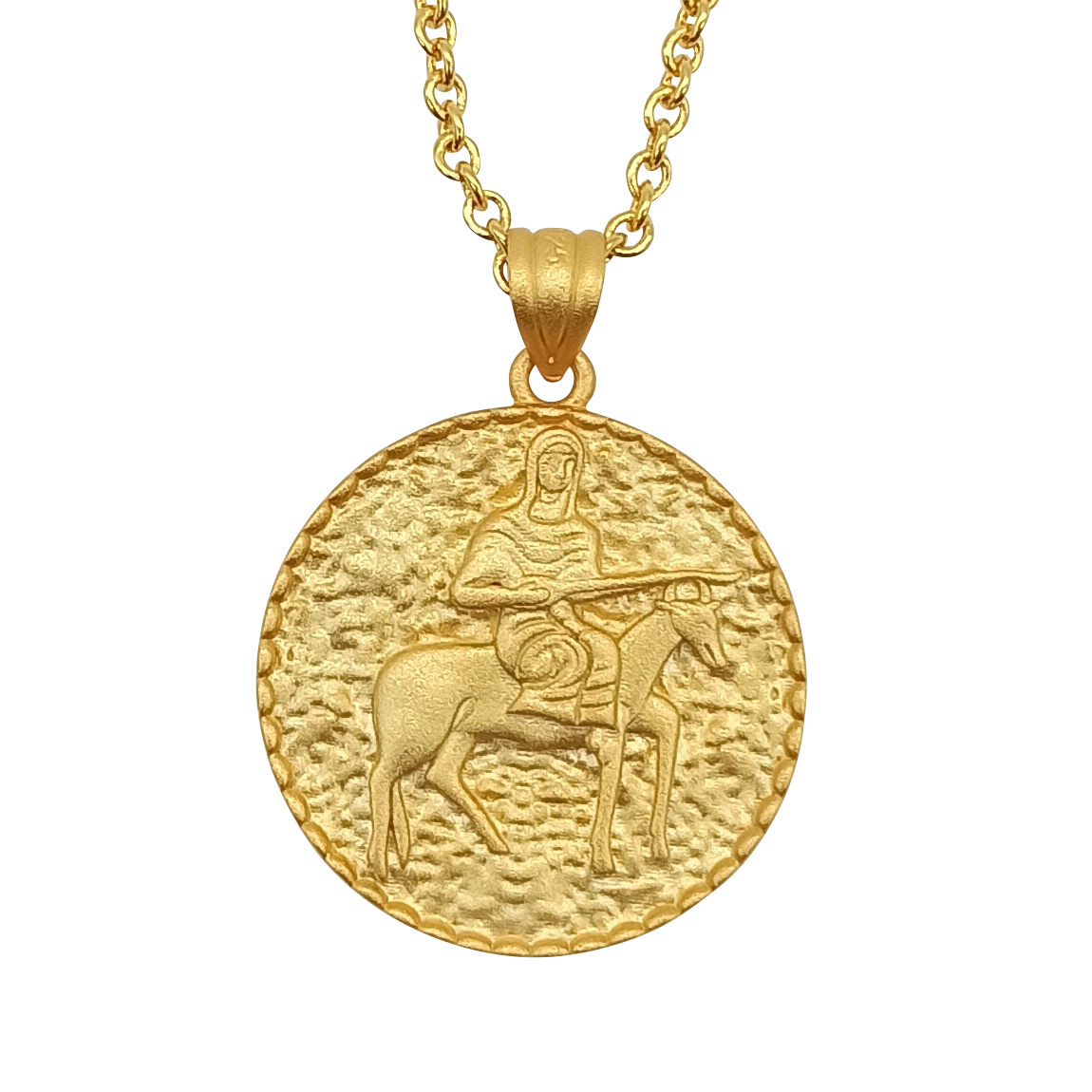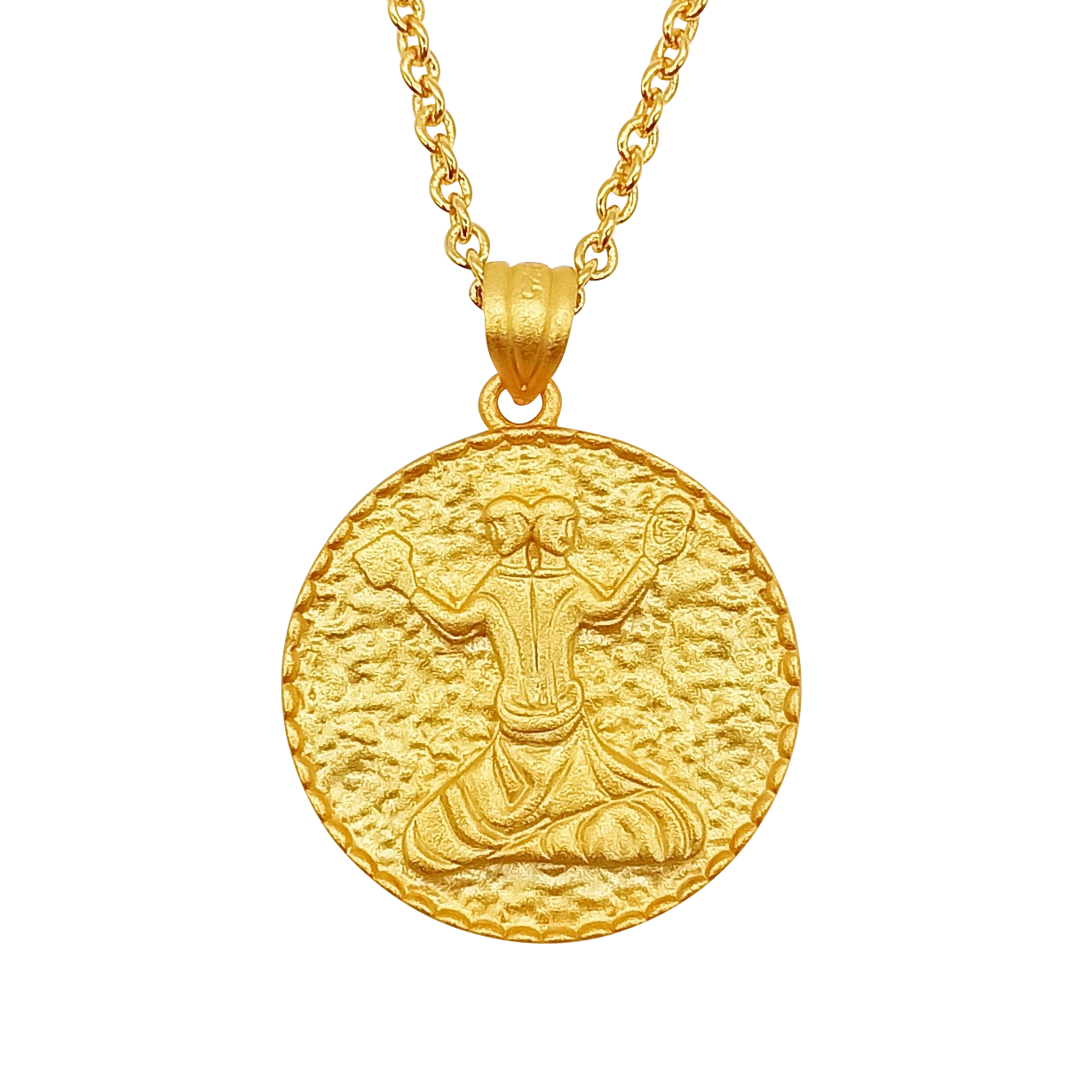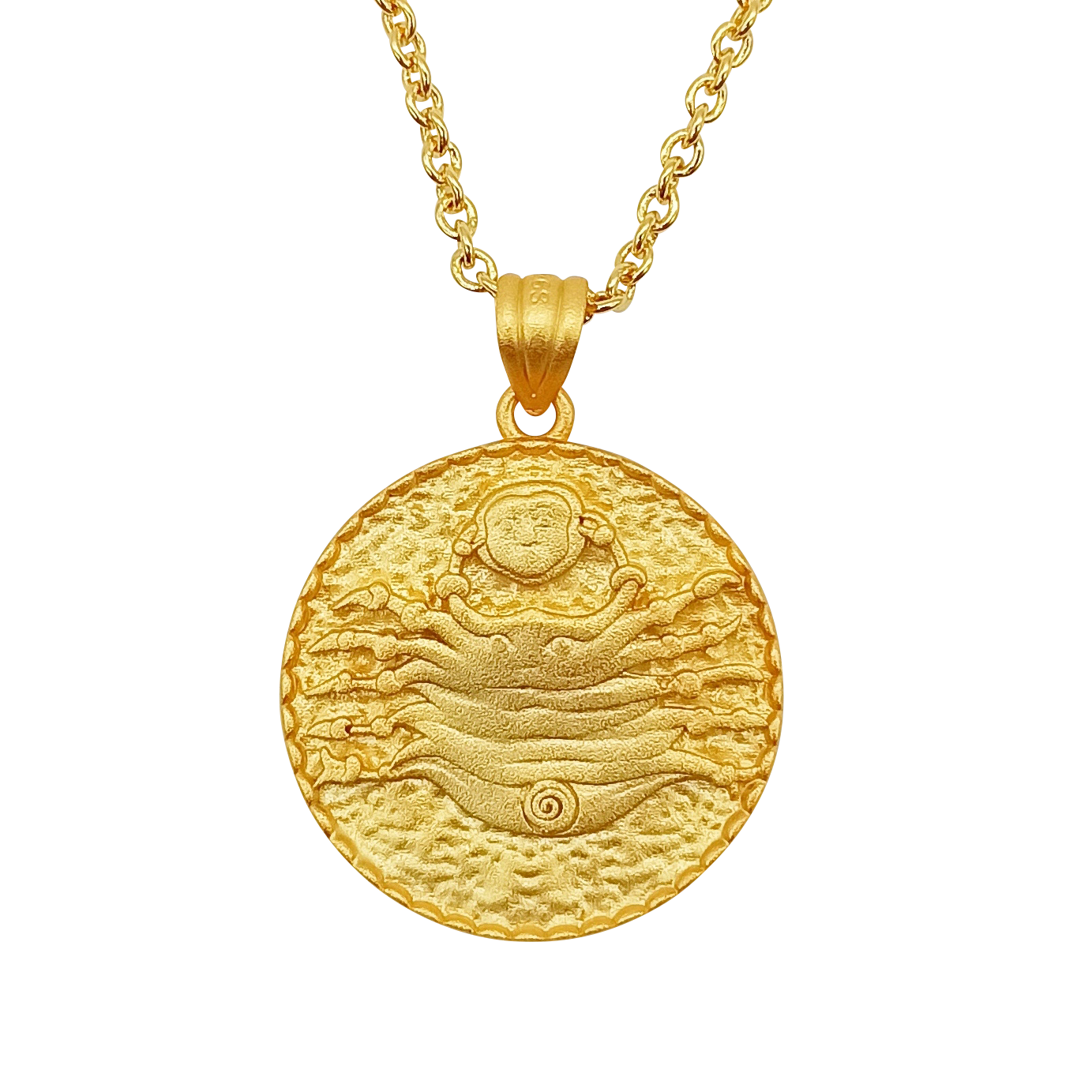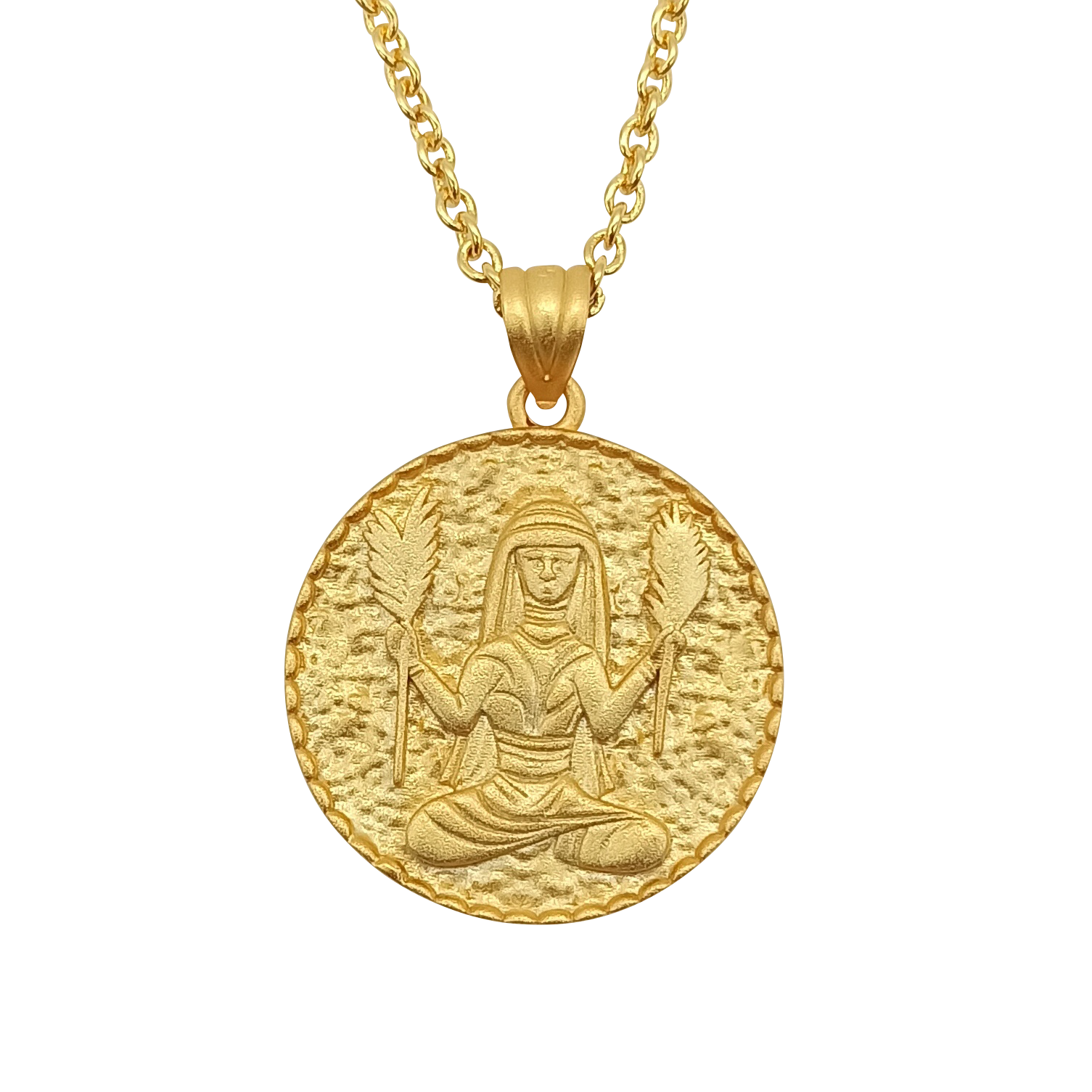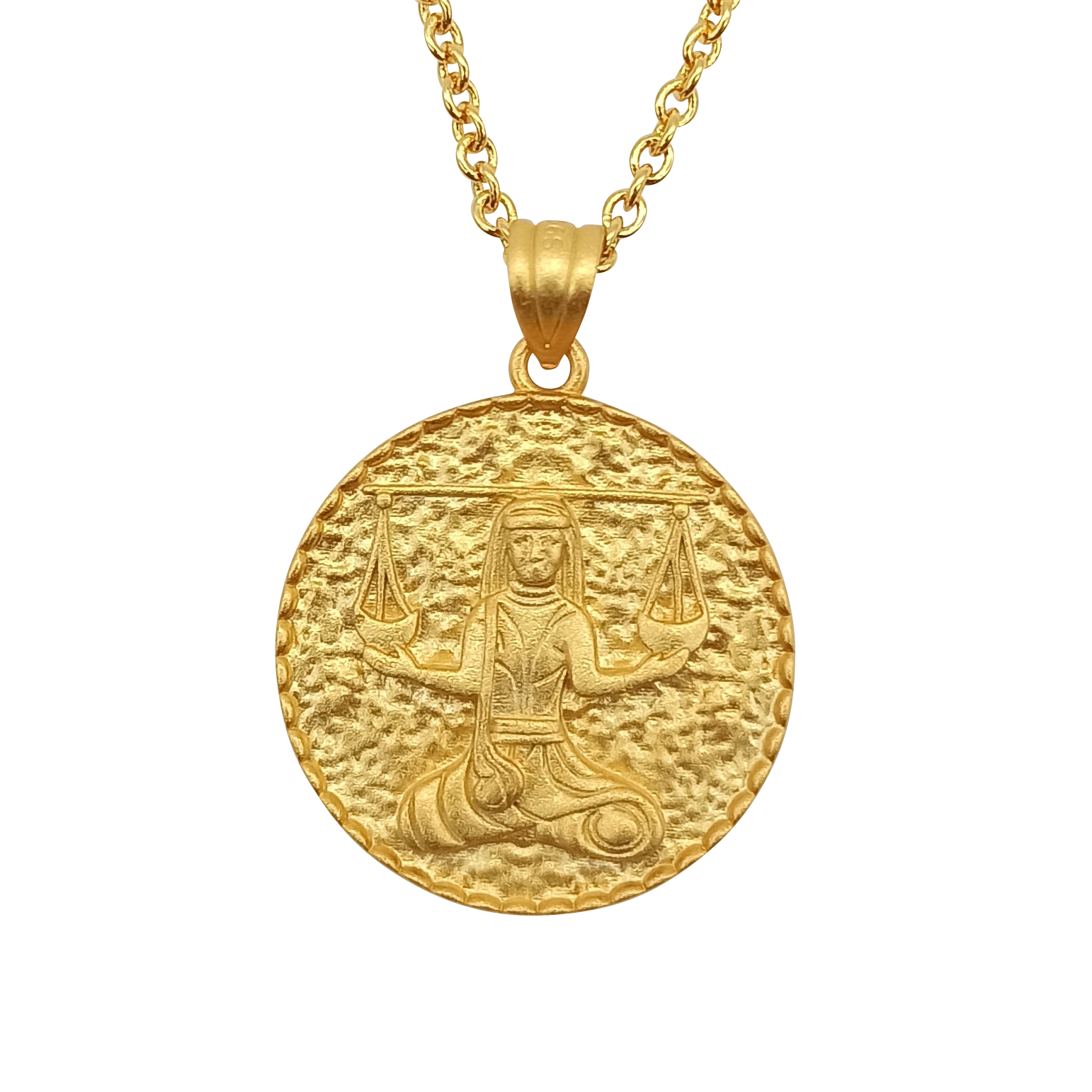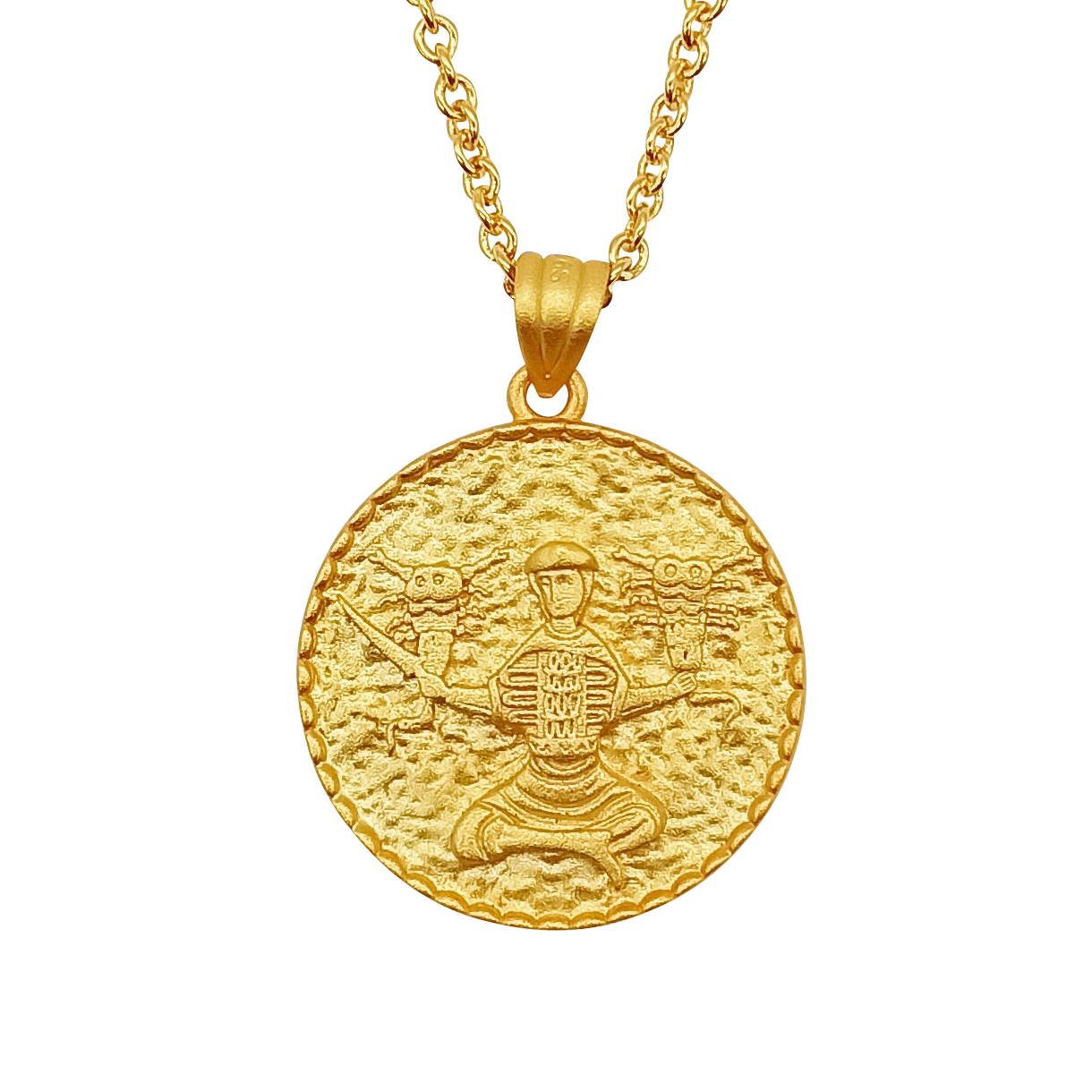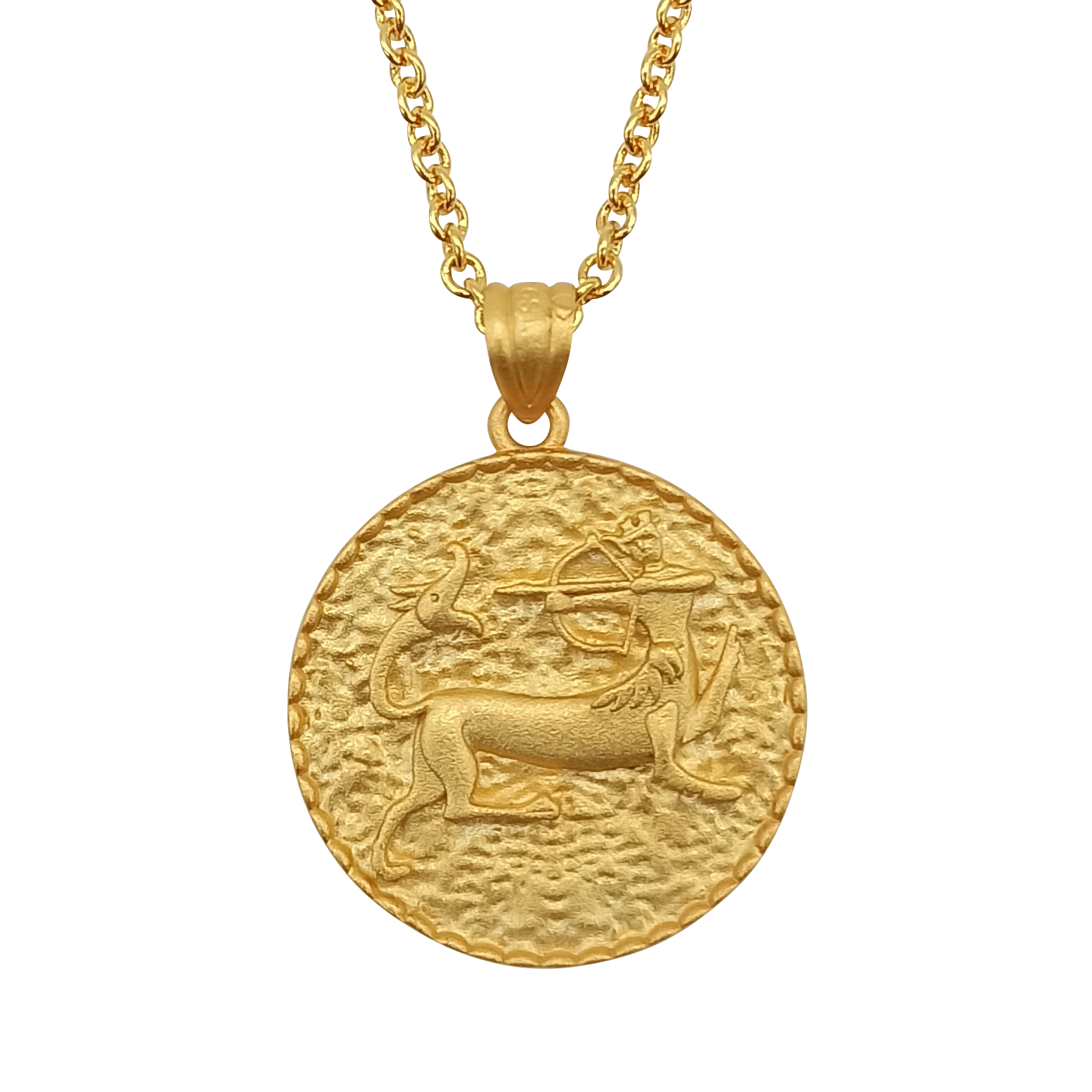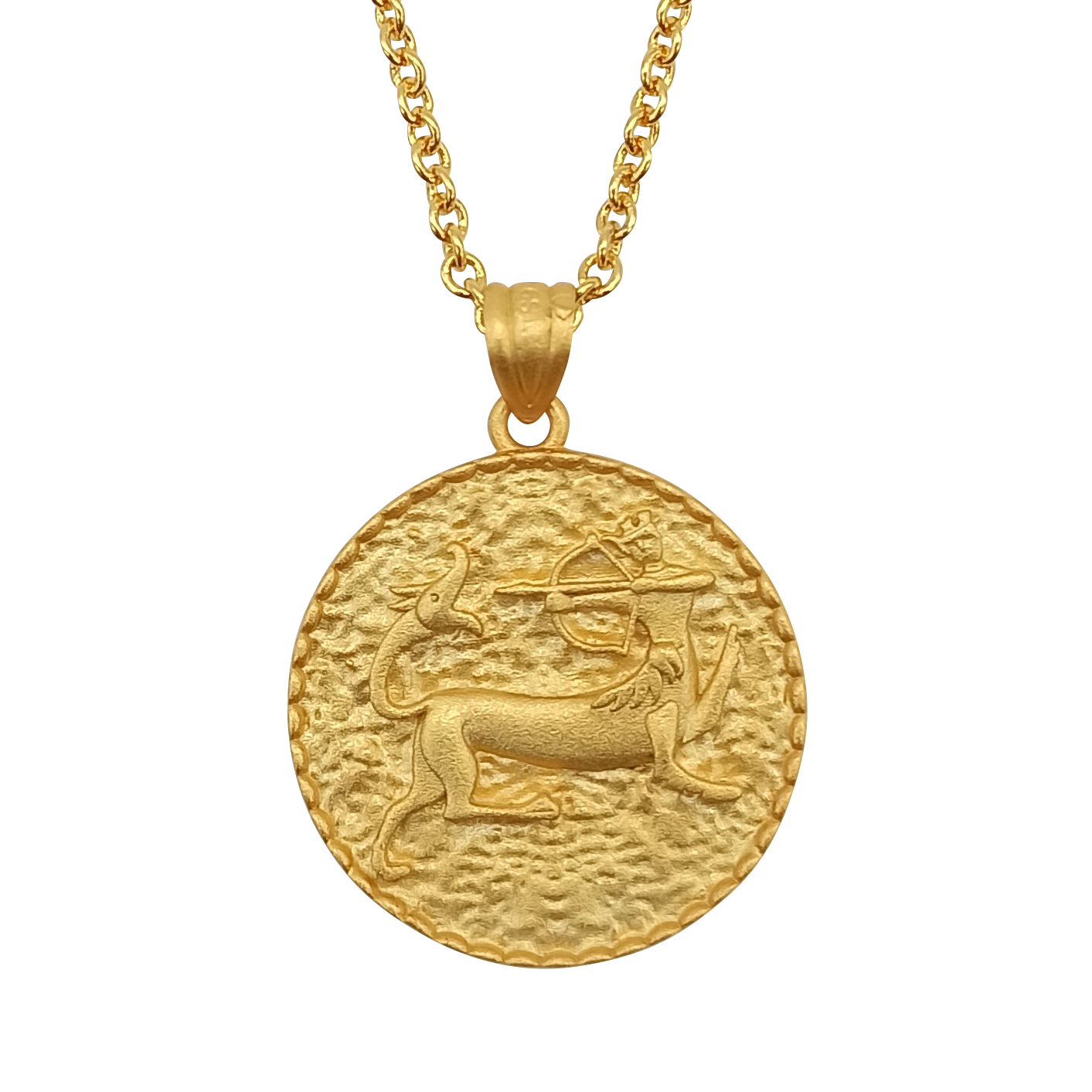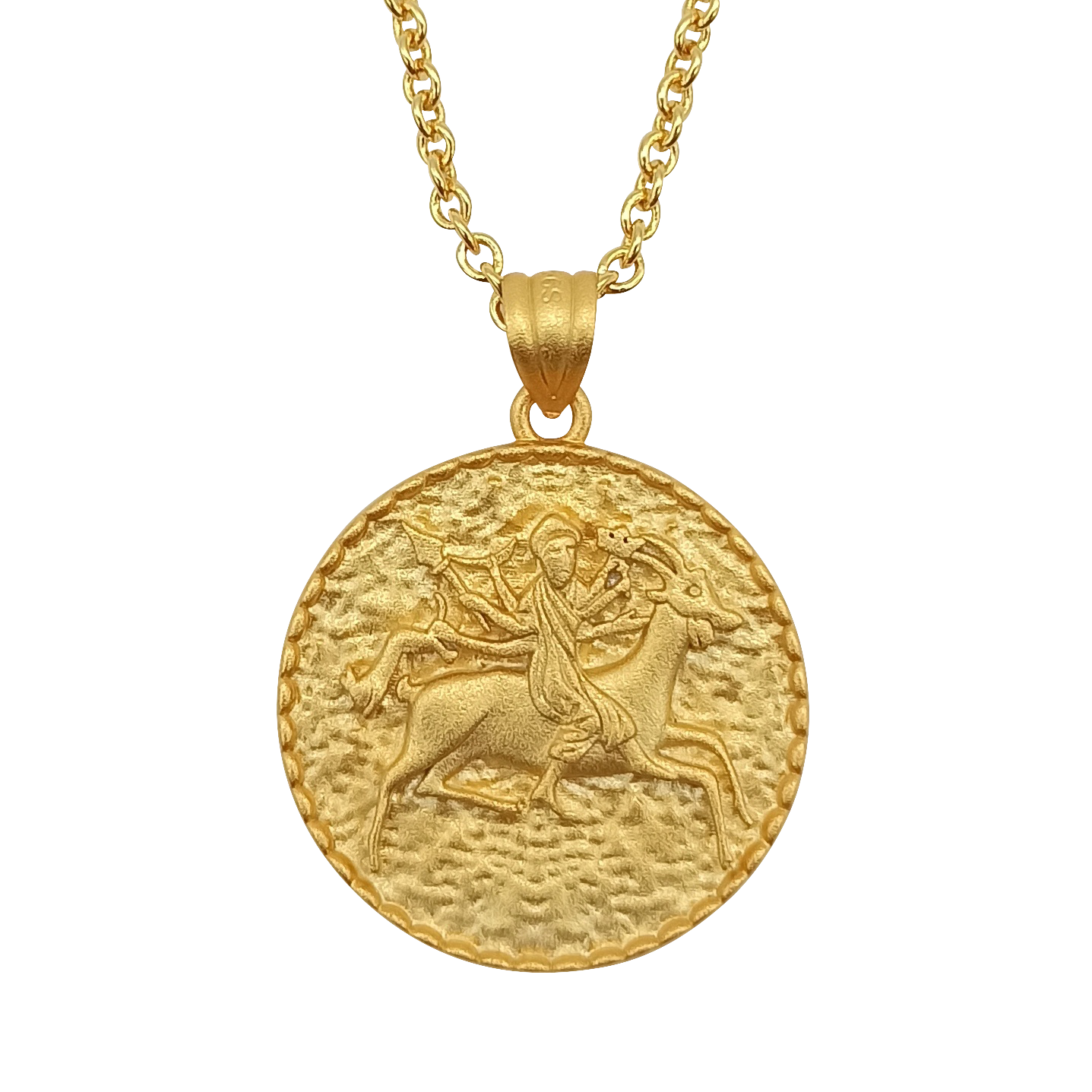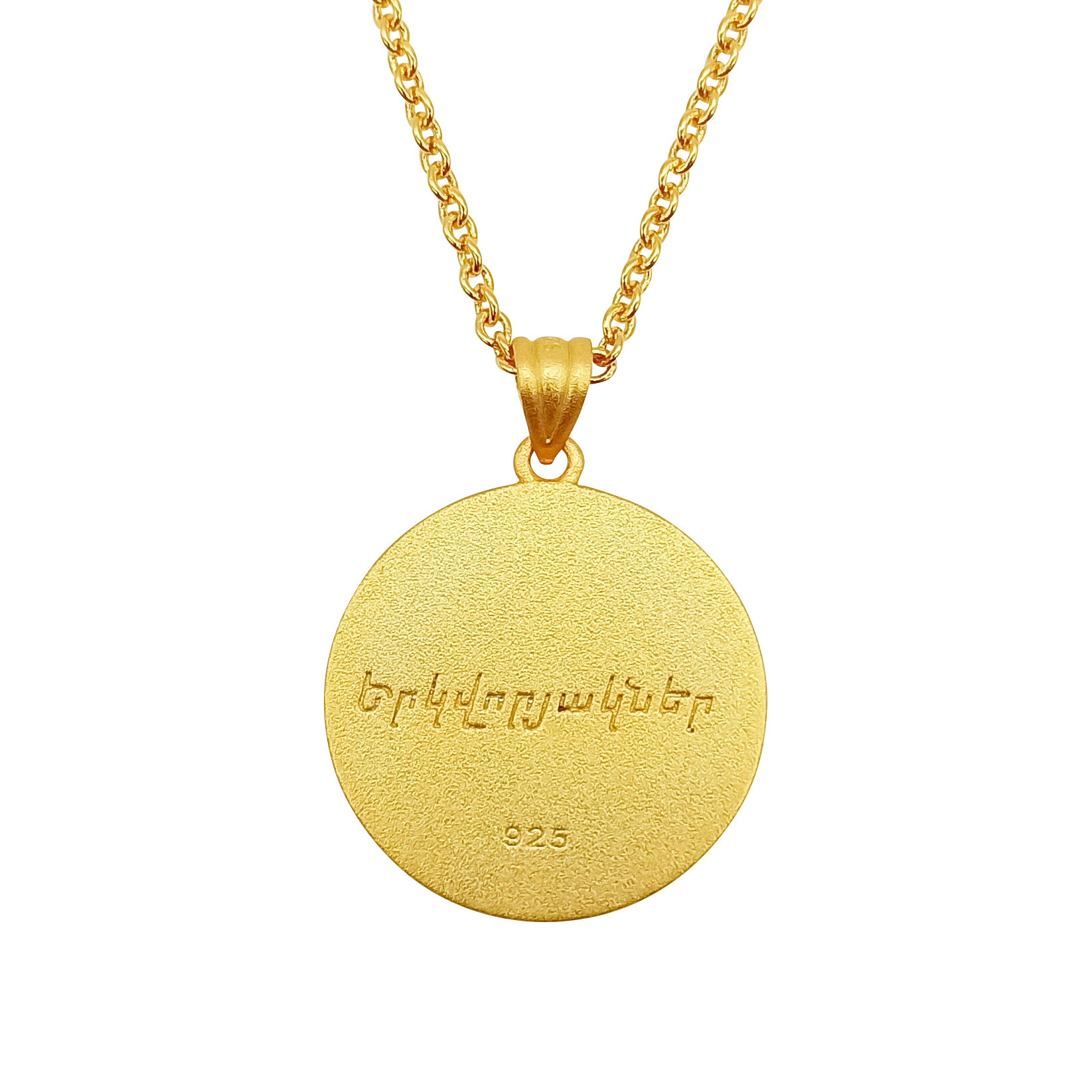 Aralez - Medieval Armenian Zodiac Necklace
925 Sterling Silver, Gold plated Medieval Armenian Zodiac Necklace featuring original 15th century manuscript art, with Armenian inscription of sign engraved on back. 
24k Gold Plated - 925 Sterling Silver
25mm wide pendant 
Chain length: 18" + 2" extender 
IN ARMENIAN FOLKLORE, THE ARALEZ IS AN ANCIENT GOD WHO RESURRECTS THE DEAD. BY LICKING THEIR WOUNDS, THESE POWERFUL CREATURES REVIVED FALLEN WARRIORS. THIS PIECE WAS CRAFTED WITH THE SAME SPIRIT OF RESILIENCE AND REBIRTH IN MIND. 
BREATHE NEW LIFE INTO YOUR PATH.