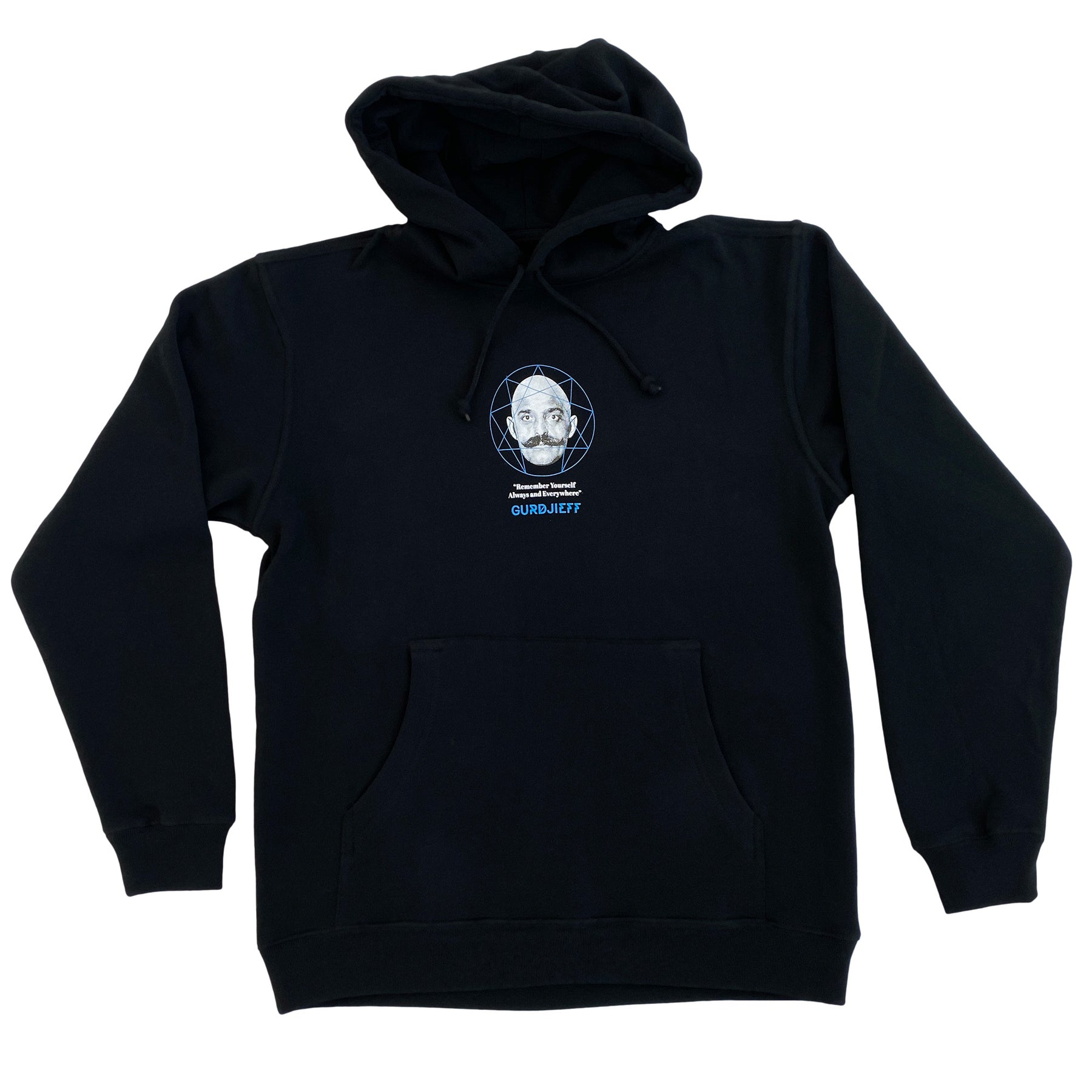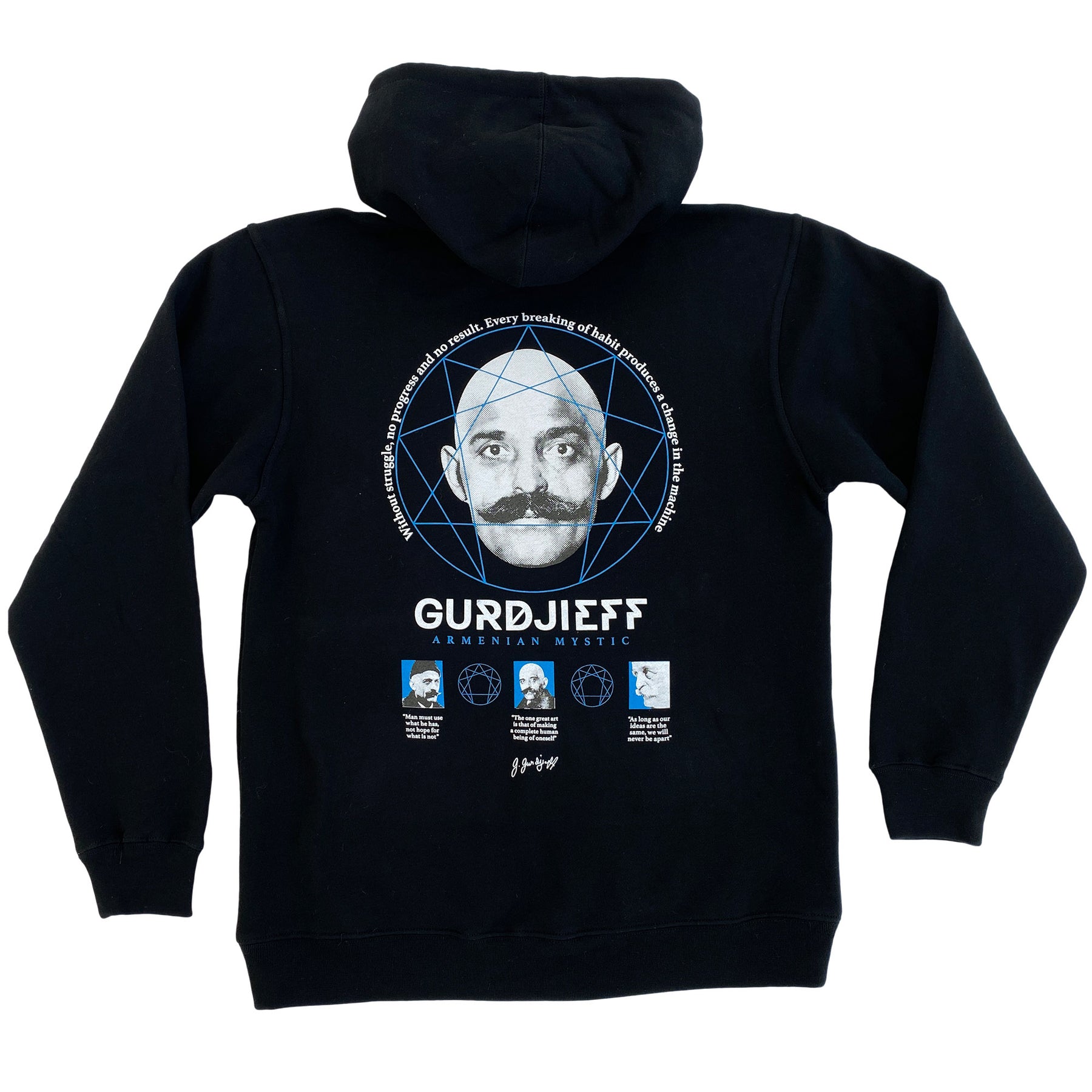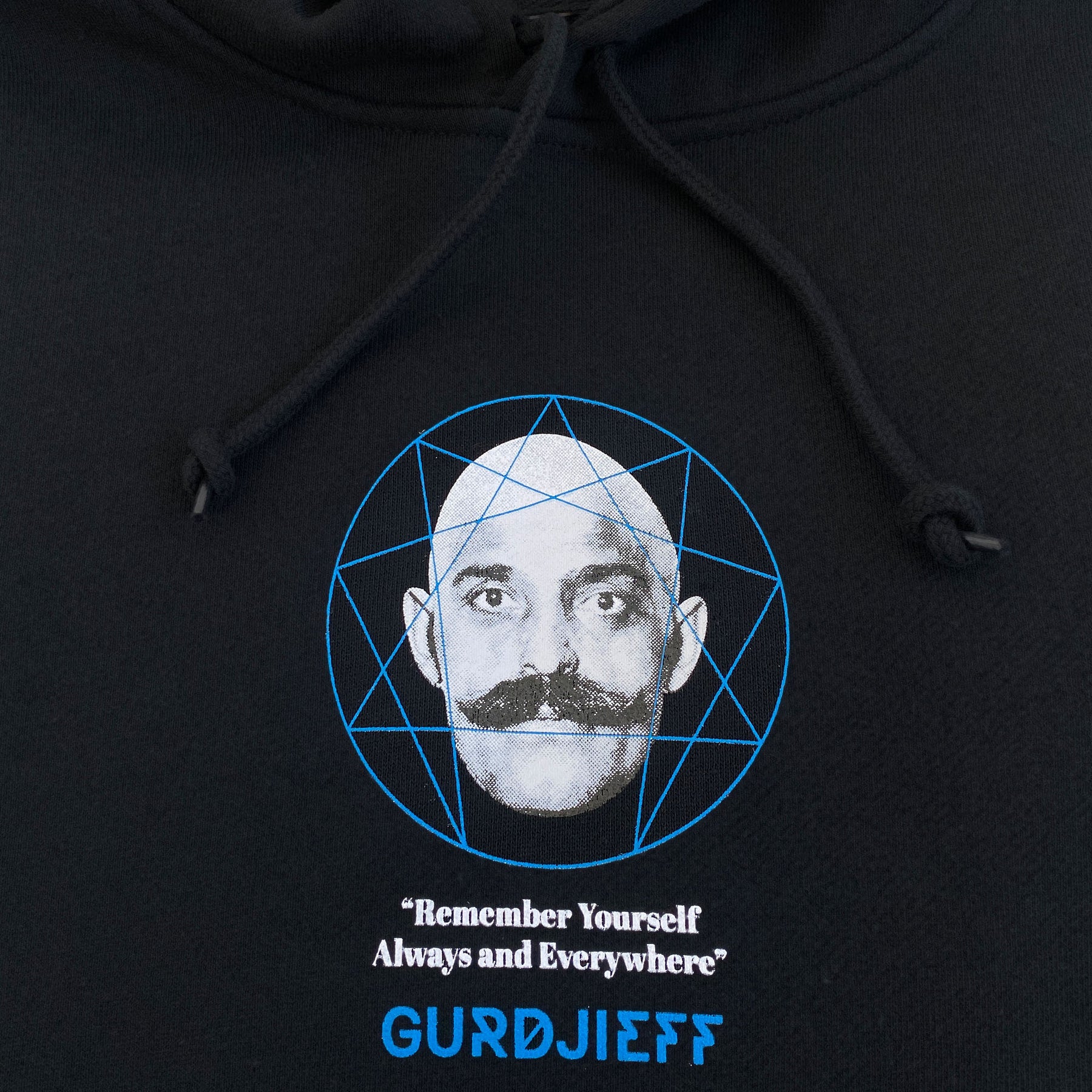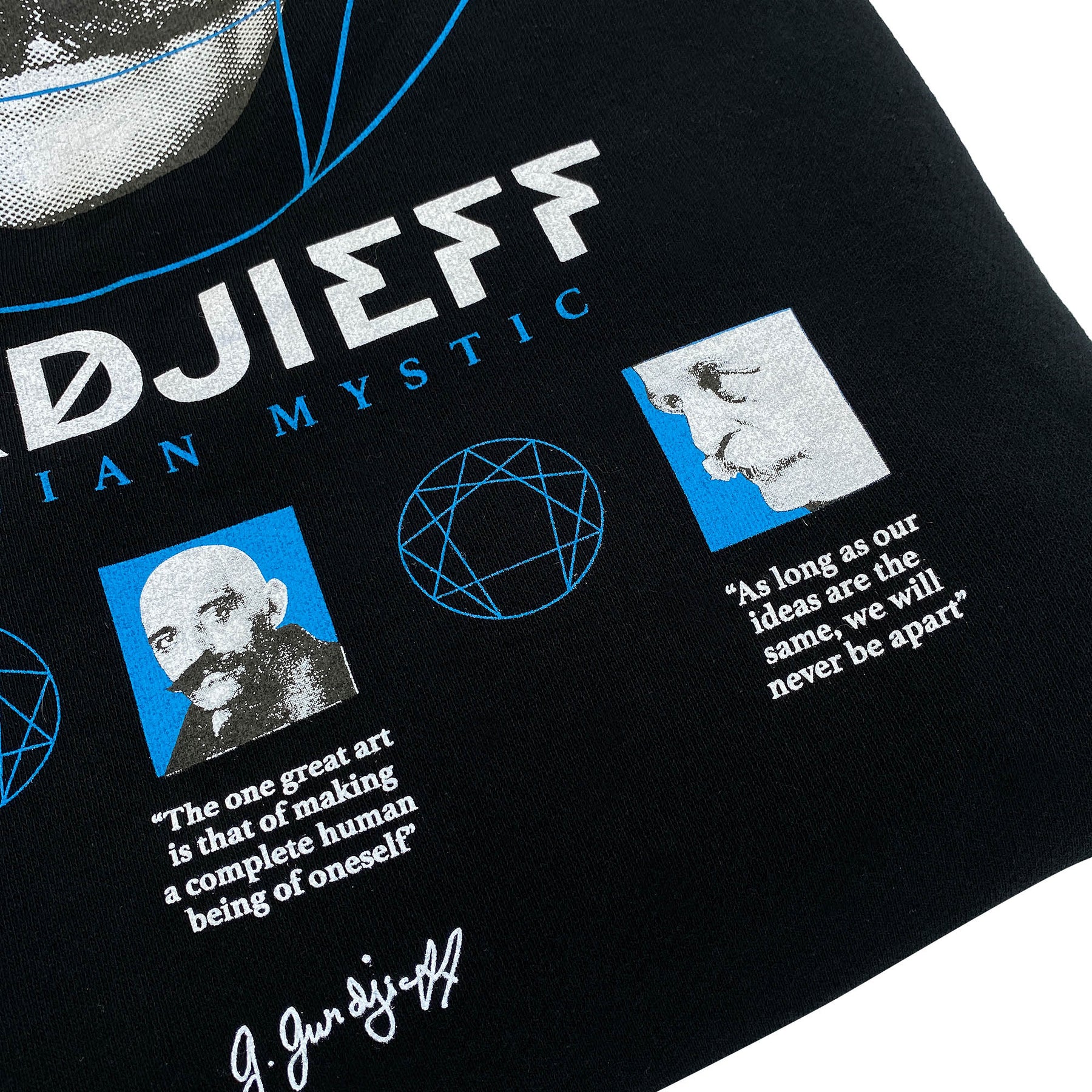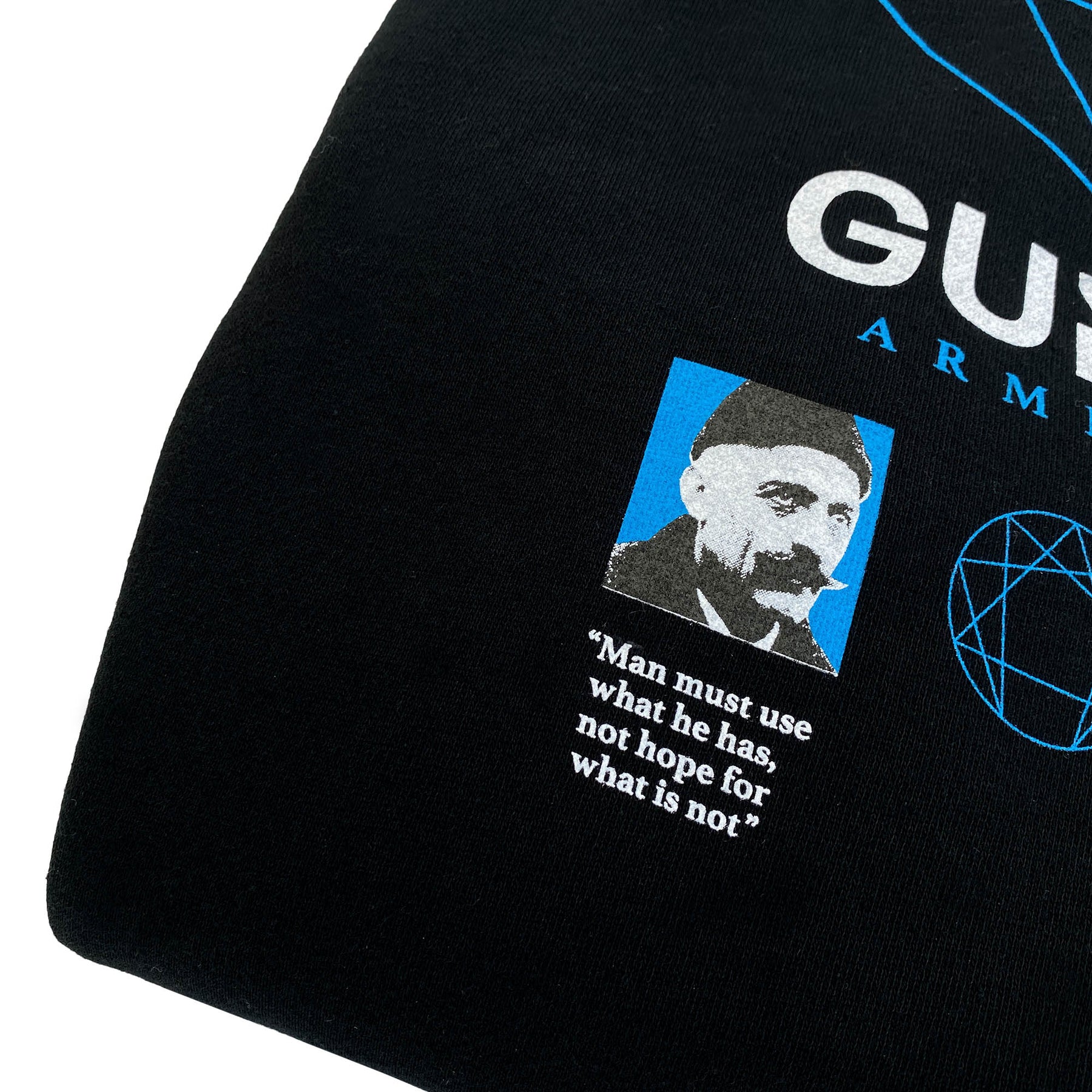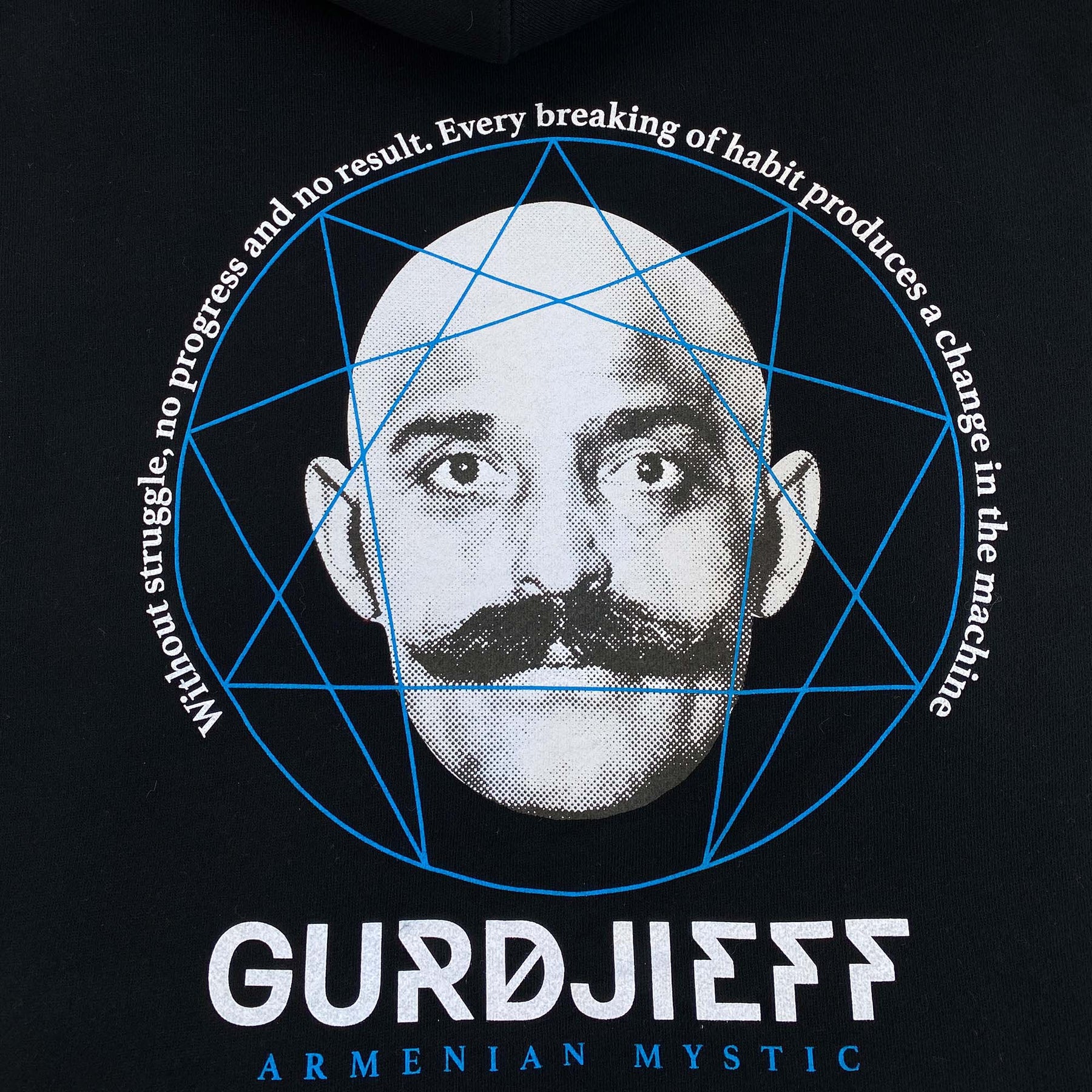 Gurdjieff Mystic Hoodie
Born in Alexandropol (Gyumri), Armenia in 1866 to an Armenian mother and Greek father, G.I. Gurdjieff was a mystic and spiritual teacher whose philosophies about humanity and consciousness made him a pioneer in the self-awareness movement and earned him a cult following across the world.
Gurdjieff studied science, medicine, and religion, traveling around the Near East, Europe, and America to develop a distinctive teaching style that integrated both Eastern and Western traditions. The first thinker in the West to believe in the evolution of man through "work on oneself," his movement had a significant influence on artists and writers including Kate Bush, Frank Lloyd Wright, Alan Watts, and Timothy Leary,  the father of the psychedelic movement of the 1960s.
Following his death, Gurdjieff's pupils established centers dedicated to his work and philosophy, creating an international network that span cities all over the world.