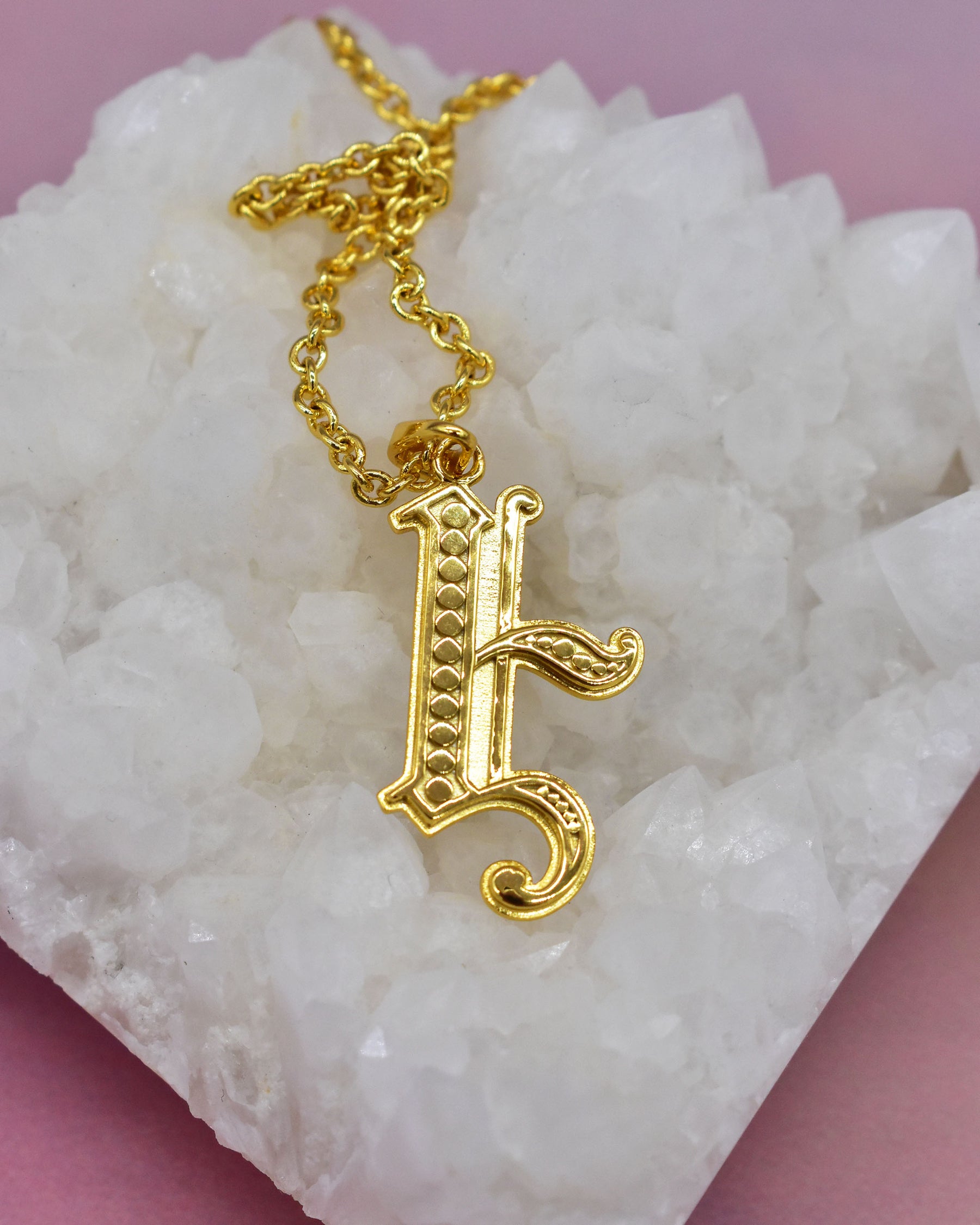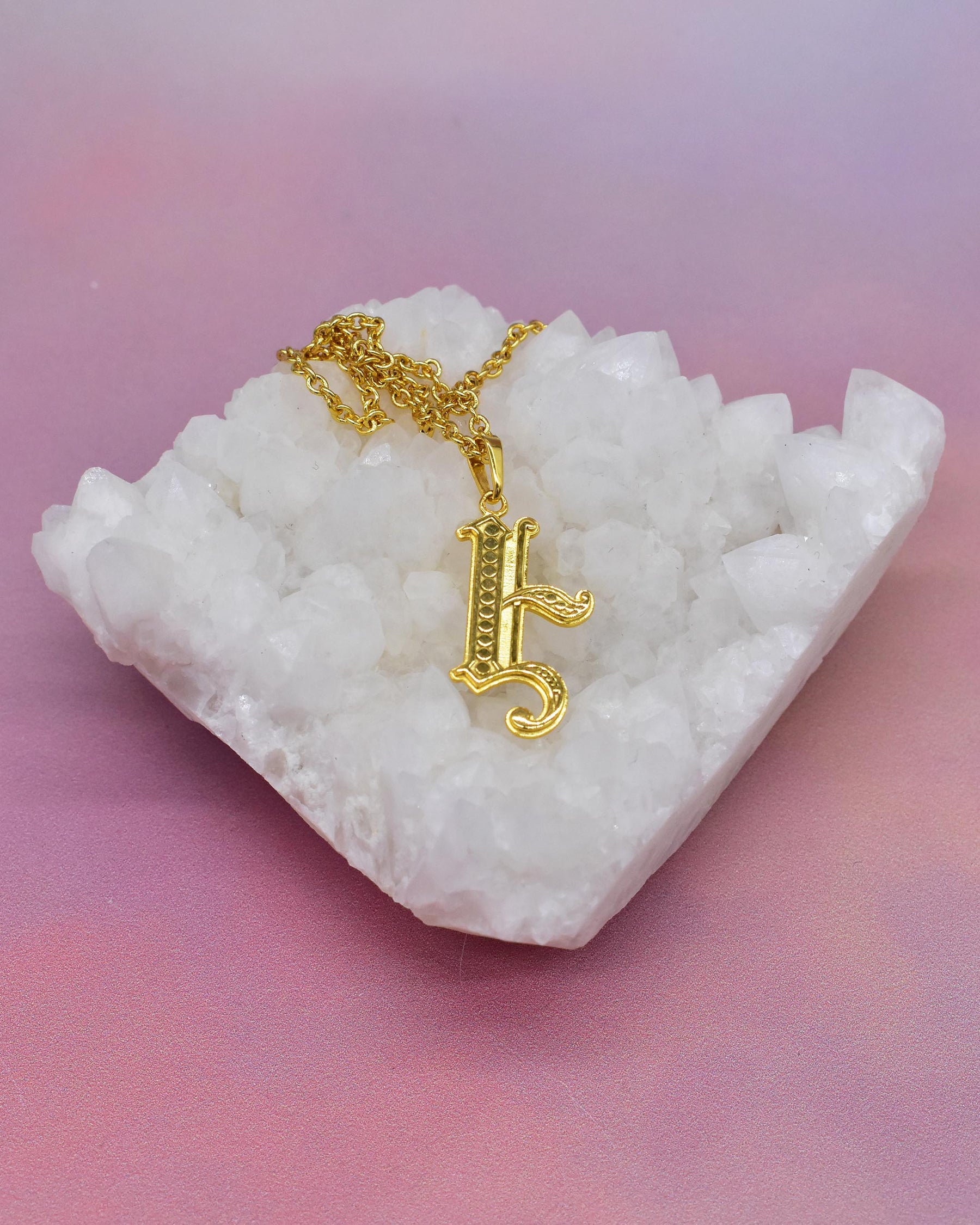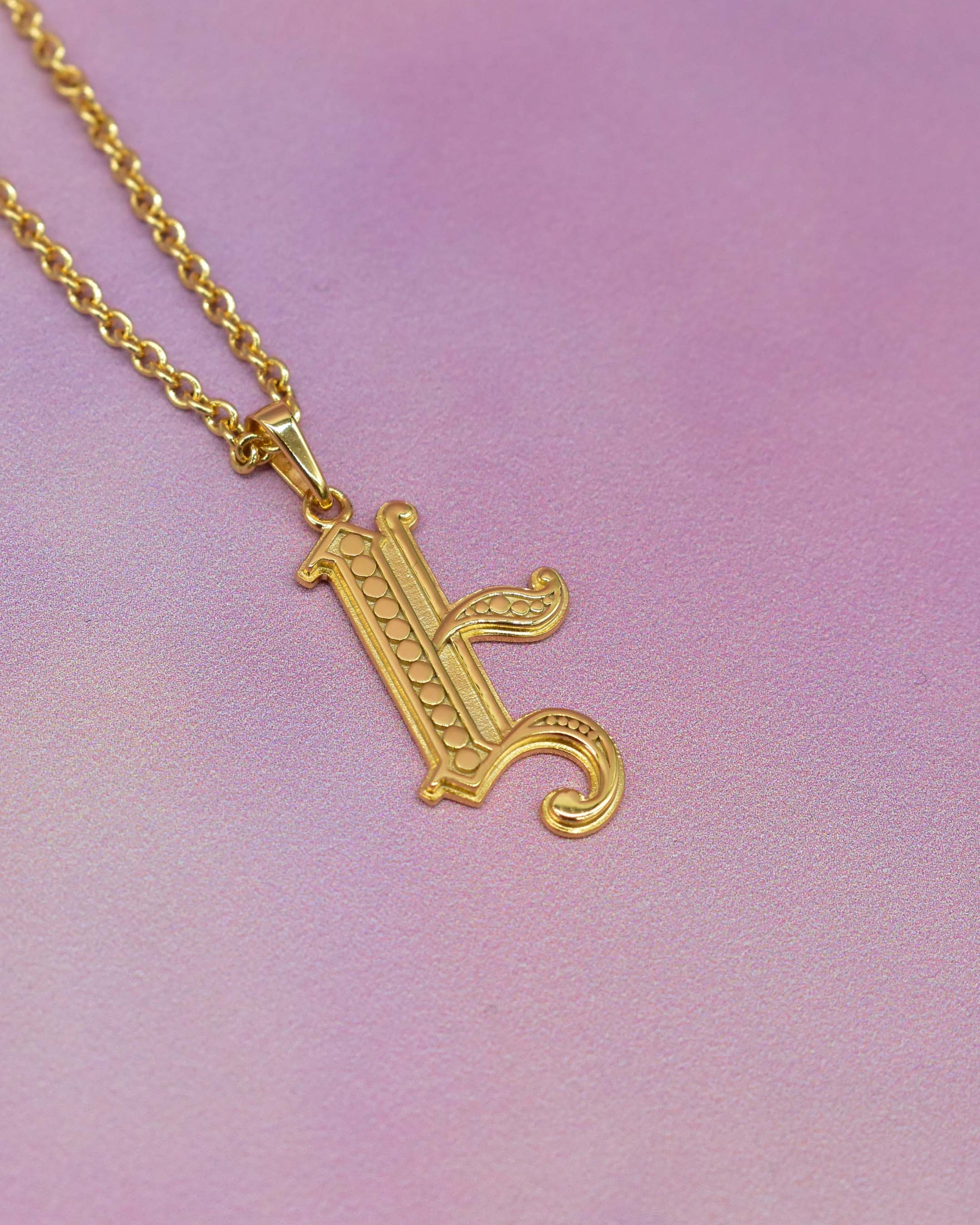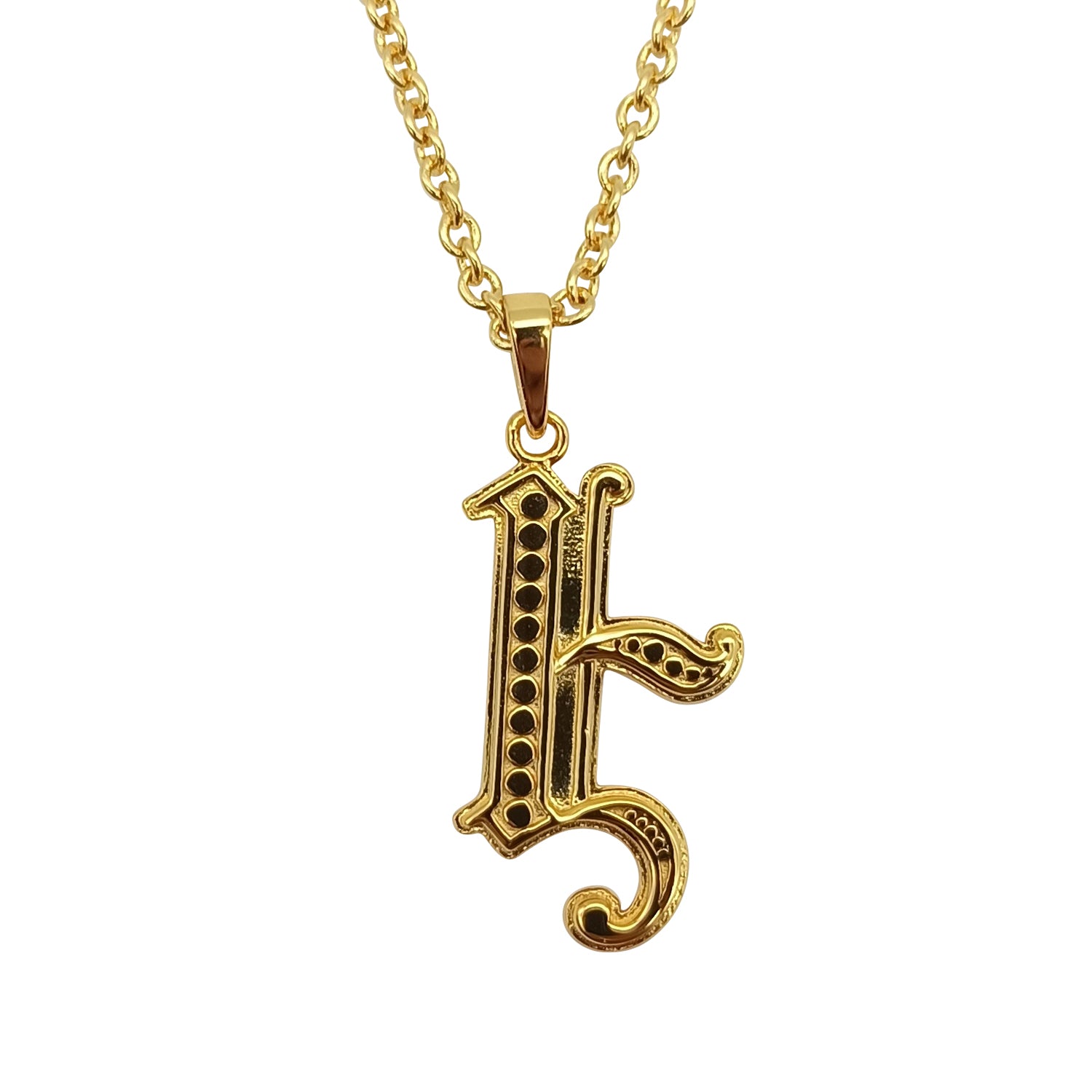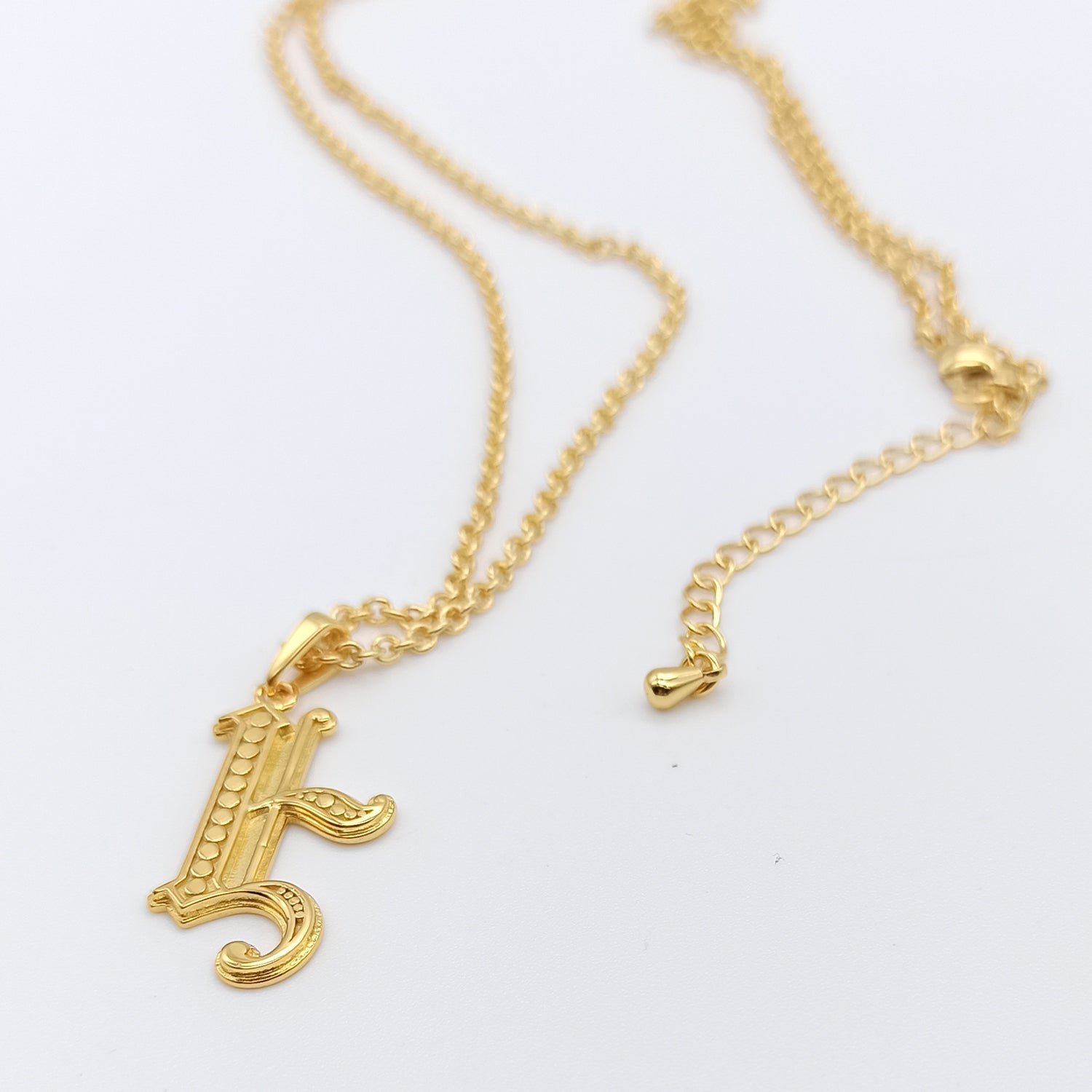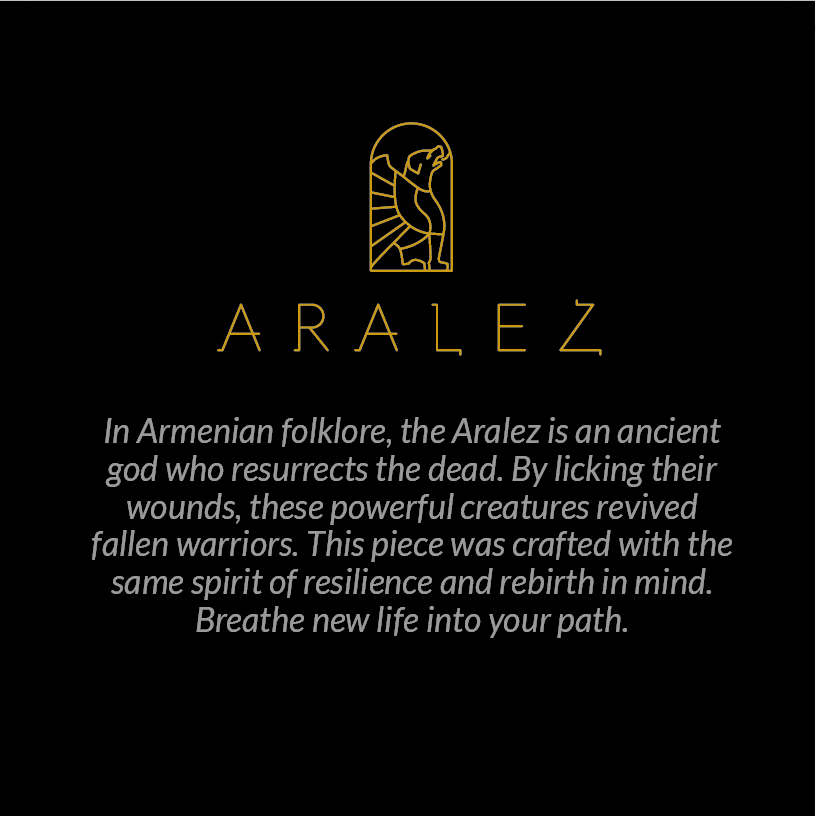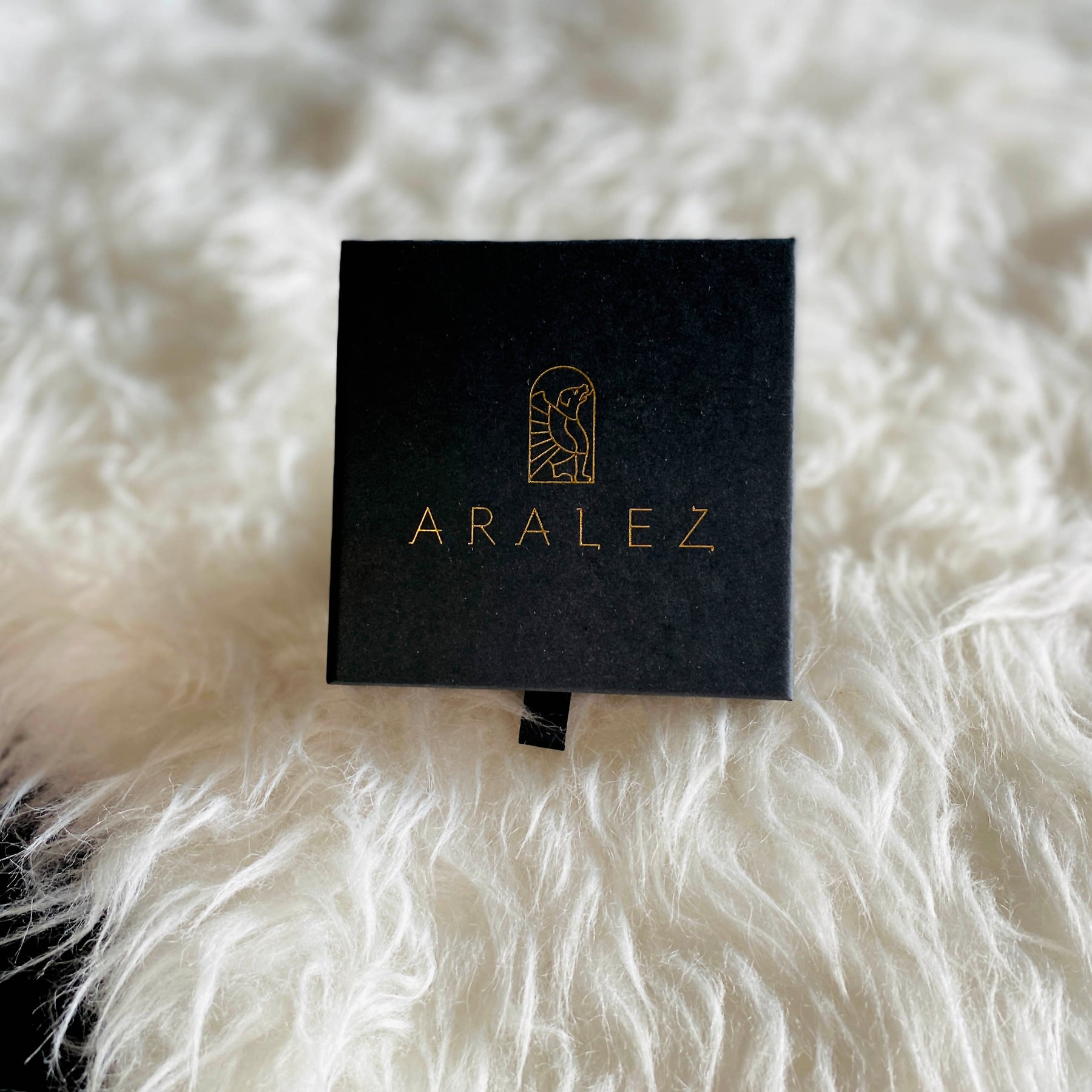 Aralez - Armenian 19th Century Է Necklace
Necklace featuring 19th century Armenian letterpress font.
The 
Է sign pronounced "eh" is the 7th letter of the Armenian alphabet. It is also a symbol seen on top of Armenian church alters. The earliest use of the sign has been found on petroglyphs dated 3000 BC. It was known for its use by Mithraic priests in pre-Christian Armenia. Later during the creation of the Armenian alphabet, Mesrob Mashdots incorporated it into the alphabet giving it a scared place as the 7th letter. In Armenian churches, either the sign "eh" (Է) or the inscription "Asdvadz Ser Eh" (God is Love) can usually be seen above the altar.
24k Gold Plated - 925 Sterling Silver
28mm tall pendant 
Chain length: 18" + 2" extender